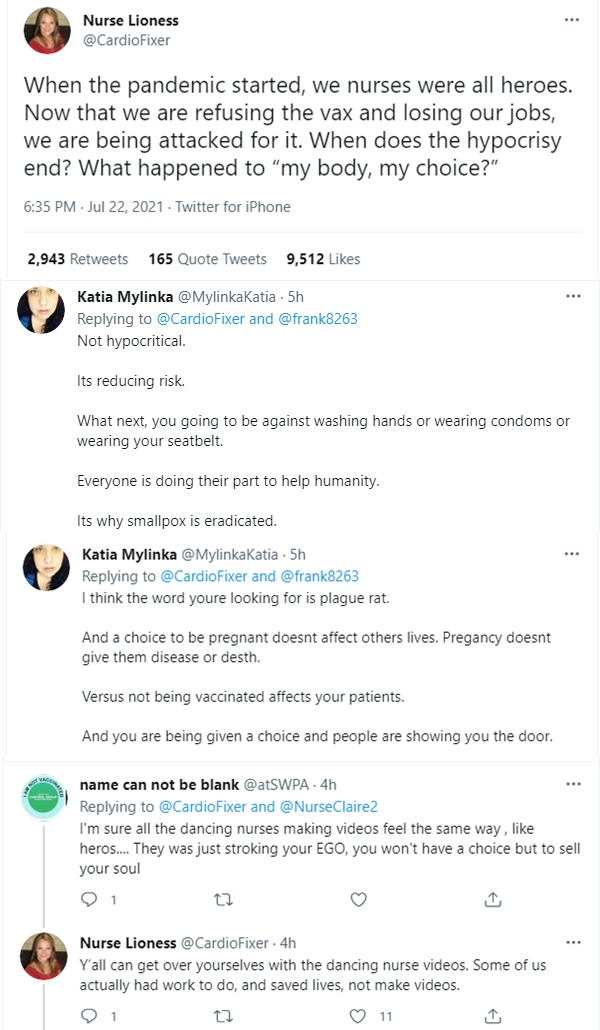 You cannot be part of a Health Kabuki Theater to scare & threat civilians into compliance and then say you are not taking part in the same dance number. You will not only be chastised by the People you were part on scaring, but also properly reamed by the machine you helped feed because you are screwing with the directive of Power Acquisition and Retention.
You thought you were special, you thought you get special exceptions and suddenly you are collecting unemployment and looking online for classes on how to code.
Or, with all that practice, maybe try for pole dancing and work for tips. Do demand the customers use mask and gloves while shoving dollar bills up your… garter.