Dr. Fauci cashes in on COVID! Expert will release book on TRUTH and appear in Disney-backed documentary after being accused of flip-flops on mask-wearing and Wuhan lab theory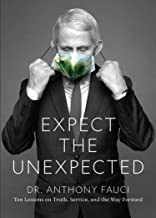 This is why this fucker refused to go away no matter how many times he was wrong.
Nobody wants to buy a book from a has-been.
Fauci will remain in the public eye until his book sales start to fade then he'll retire.
The book is due November 2, so we can expect to hear from him through the end of 2021.