I saw this on Twitchy.
The Tweet is real as far as I can tell.
Screen grabbed for posterity.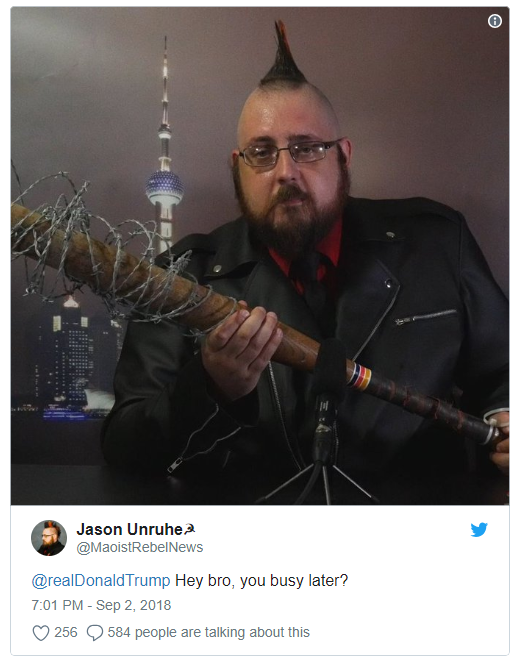 He thinks his Tweet says "I'm a tough guy."
In really, his bat says "I watch too much The Walking Dead," while he hair and jacket scream "I take it in the butt."
What I guess is supposed to be a threat really seems more like a BDSM leather fetishist making a come-on.