UF Health to Comply With Federal Executive Order on Vaccination mandating all its employees to be vaccinated by Wednesday, November 24, 2021.
What caught my attention is their excuse/explanation for doing so: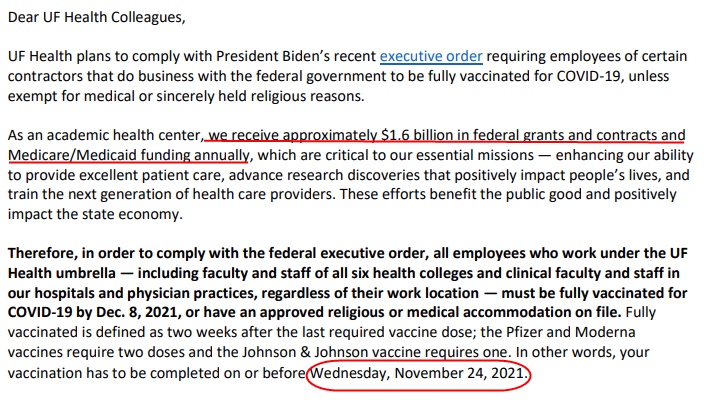 The issues UF Health is facing is that Governor DeSantis has called for a special session of the Legislature to counter mandates and has initiated litigation against the Biden administration. UF has let itself a sort of "way out" that really is not if they fire somebody because of the jab.

I truly love that sentence:
In the meantime, thank you for your prompt attention to this matter and for doing your part for the Greater Good as we follow the federal order.
Now the question to be asked is What is the "Greater Good? The health of the people, the rights of the employees of the $1.6 billion of taxpayer's monies going into the treasury of UF Health?