The Tories won big last night and you could swear you are watching the US 2016 post election reaction with a funny accent and bad teeth.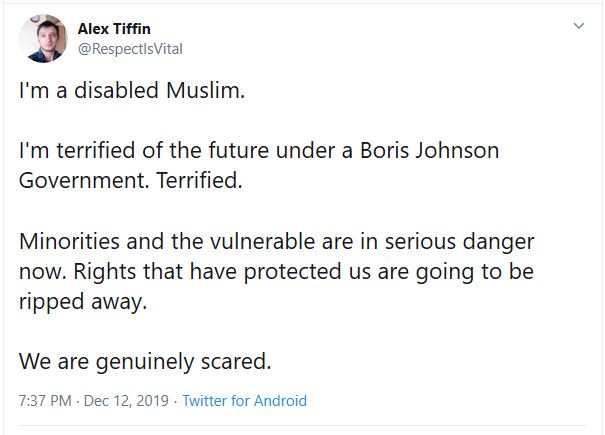 You guys remember the Young Turks losing it when the results were coming in? This may be a Dollar Store version in the UK.
"It has been absolutely chilling to watch the two main parties slide into excusing bigotry for their own ideological purposes."

Comedian @pierrenovellie on the racism which exists in Britain's two biggest political parties, and why it scares so many people away pic.twitter.com/0ws57925Or

— PoliticsJOE (@PoliticsJOE_UK) December 13, 2019
A White South African a minority? Live and learn.
But the most interesting thing I learned this morning is that even though the Tories and Johnson were branded with the racist tag by the media nd the opposition, the minority of Hindu expats living in the UK voted massively for the conservatives and helped make the win even bigger.
Not bad for the Brit version of the Klan according to the "experts."