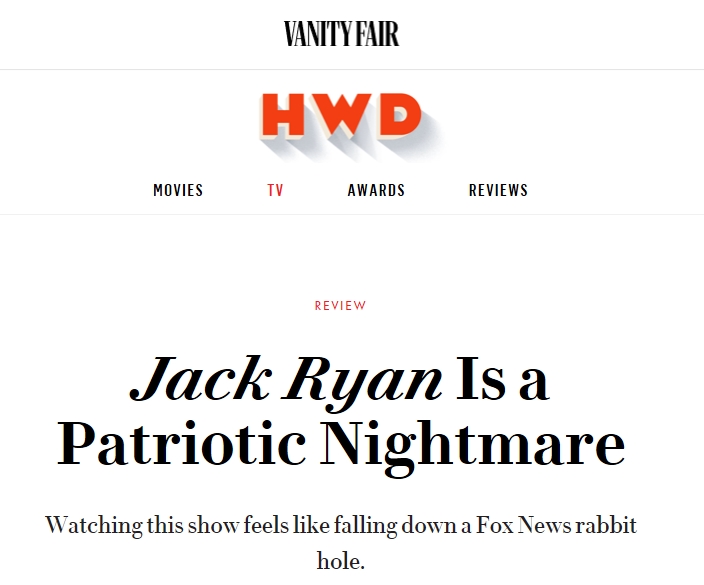 Hollywood can't help itself. But what can you expect from people who hate America almost as much as the terrorists portrayed in the series.
I watched the first episode last night (don't tell the missus. We are supposed to binge this weekend) and production values-wise is great. I will reserve final verdict for the series after I am done watching. I am old school Clancy fan and it usually takes me a while to separate the movies from the books. This time I am aware that I have to treat the characters as namesakes rather than the ones Clancy wove yarn years ago.
Now, if we could get somebody to faithfully produce some Mitch Rapp stuff, I'd be a happy man.