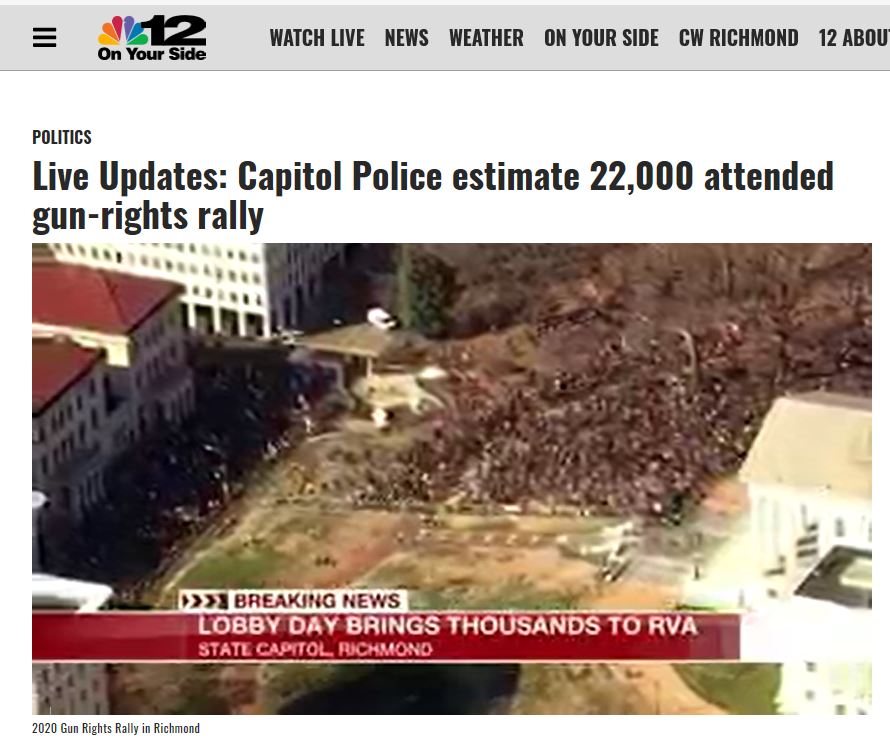 RICHMOND, Va. (WWBT) – Capitol Police estimate about 22,000 people were downtown Monday for the Gun Rights Rally. From drums to chants, more than 6,000 people filled Capitol Square all wanting to make their voices heard.
'The Second Amendment is a God-given right': Thousands from across US make their voices heard in Richmond
I wonder how many people come to Liberal rallies like that: Cold day, paying from their pwn food, drinks and transportation, ready to be vilified in the news and social media.
If the Virginia legislators are not listening…