The Left has already began to form a defensive narrative to explain why alleged mass killed Darrell Brooks did what he did.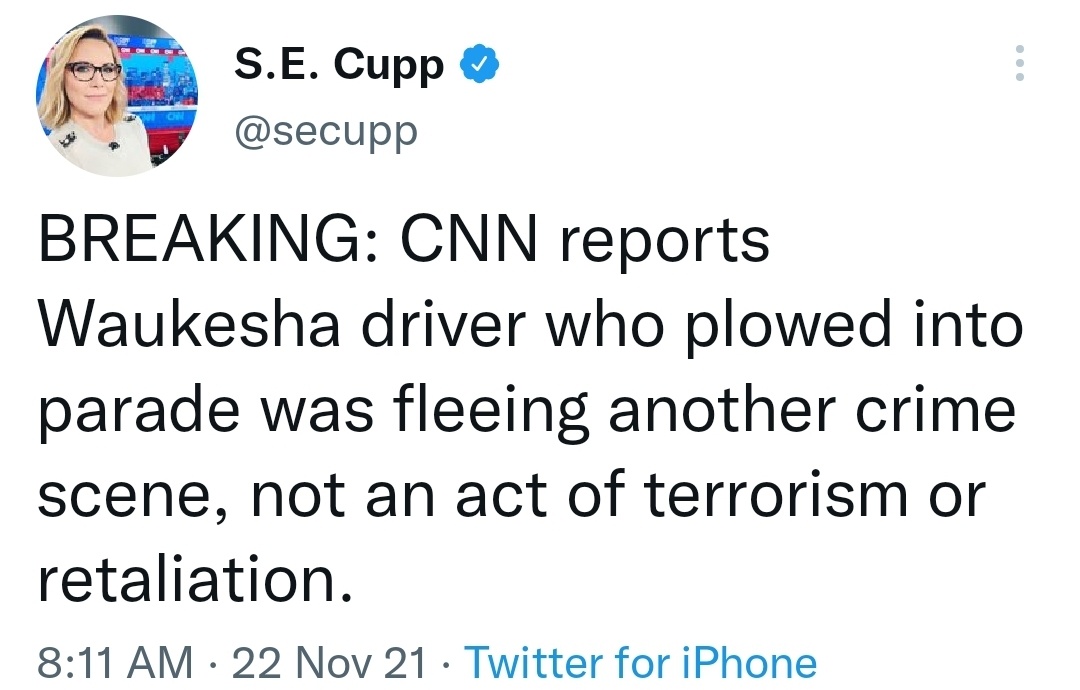 And again, there is a problem: There is video of the burgundy SUV going through the parade and there is something missing in all of the takes.
Not once can you see if he is being chased by anybody.
Not once you can hear him blowing the horn to get people out of the way. And why would you augment a simple stabbing by running over a crowd of grandmothers and teen girls?
Not once he is seen slowing down.
So, he was fleeing what exactly? I am guessing he was not fleeing squat, but a narrative must be formed ASAP as not to lose the faux indignation momentum of the Rittenhouse verdict.
---
PS: And if it seems that is actions are indefensible, bury the story.  Maybe nobody will notice. Ostrich journalism.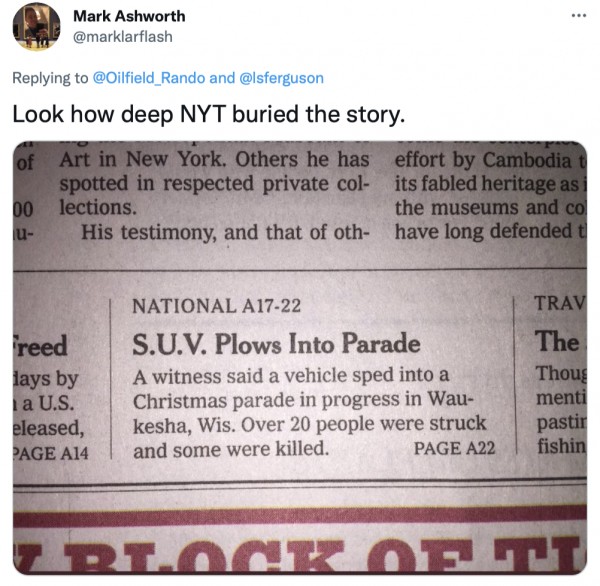 Hat Tips to Sean Sorrentino and KevinB
---
UPDATE: He was not being pursued.
Darrell Brooks was not being pursued when he entered the Waukesha Christmas parade. pic.twitter.com/odWRQyd00C

— Mythinformed MKE (@MythinformedMKE) November 22, 2021