With the attack Tucker Carlson's house, we know that the Left is not gonna settle after the Election as we imagined.  This is a new threat on top of the regular criminal element and it should convince you that it is time to get yourself some outside surveillance cameras.
The good news is that you can find great deals online in WiFi cameras that can be monitored in your Smart Phone, tablet or laptop/desktop.
A couple of weeks or so ago, I installed a couple of cameras and I am enjoying the results. This was a caller earlier today:
I heard the door knock and pulled the video feed up in my phone. I observed the gentleman for about 10 seconds, nothing called my attention and proceeded to answer the door in my cautious fashion.  Yes, outward opening door. I love it. Hard for bad guys to kick it in, you can't be bum-rushed  and makes for fast closing.  And the answer to your other question is: Of course I was.
And this is the view form the back: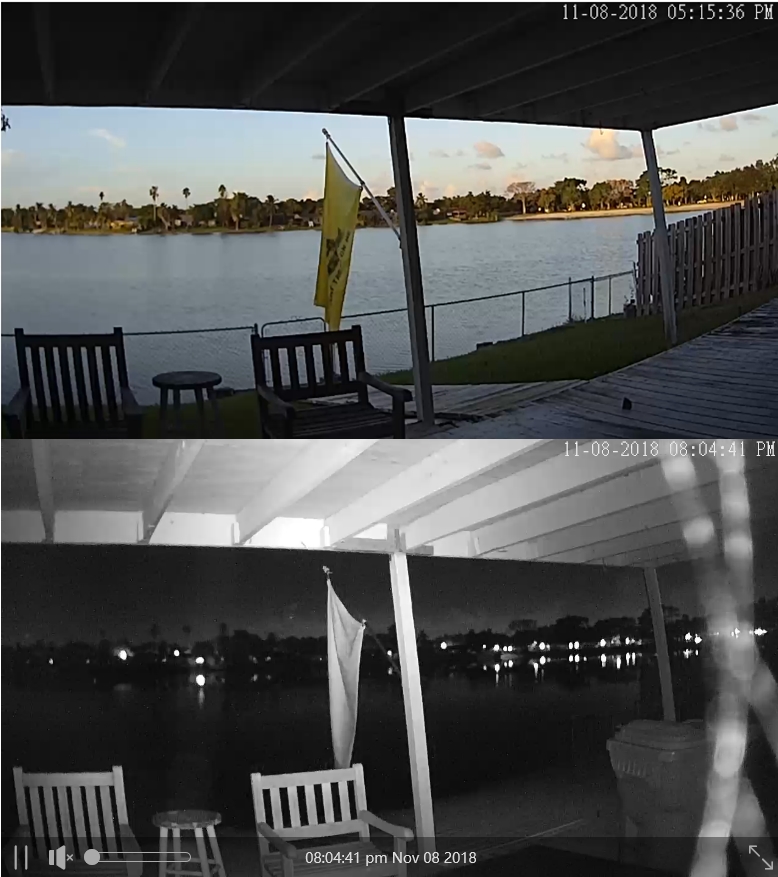 Now, my cams are not 1080p/4K capable of not only surveille but film the latest Hollywood production, but an honest 720P that as you can see are very damn good to see what might be lurking outside without having to step out of your home.
I will go for one of those new 2 way video and audio cameras/doorbell and place the front camera in another angle. Your only restriction with this type of camera is the location of a power source and that can be easily fixed.
Depending on the brand, you will have no free cloud access, or a limited  amount of time before the video is deleted. Prices vary with the company and the services you are getting.
Now, disabuse yourself of the idea that cameras avoid crime. If so, YouTube and LiveLeak would not exist. Surveillance is a tool to give you a warning and to collect evidence. Is one more layer of security between you and the bad guys, nothing else.