Singer Gretchen Wilson gets evicted and she is not happy.
I do not know about the Hospitality laws in all states. I know that in Florida they side heavily with the hotels and apparently so do in New Mexico.  If the management f a hotel asks (tells) you to leave, you are bound by law to leave or the cops get called. The hotel does not need to provide a reason for the evection.
You probably have seen in COPS when cops get called to a domestic and somebody gets arrested? How they say there is nothing they can do because they are bound by law to make the arrest if they see a sign of violence? This is stricter as they just need only the request of management to escort you out or plain arrest you if you don't leave.
What should you do if you are trespassed & evicted? Don't argue. Pack your stuff, be very polite because in all probability you will be in camera.  "But what about what I paid for?" says you, well that is now a civil matter to be resolved at a later date, not a criminal one. Once you are done packing, call Front Desk and ask for the manager to come to the room to have it inspected before you and the cops leave the room.  This is for your protection so the hotel cannot say you left a mess behind and charge you a damage fee in the thousands or threaten you with that if they think you will sue them. Ask and officer to accompany you and the manager and use  your phone video cam to record  the inspection and have the manager say things are in good shape or not and why. If the manager refuses, you still ask an officer present to accompany you while you video record the condition of the room. Be thorough! From light bulbs to faucets and anything breakable, makes sure you have everything in video.
Get a report number. wether you will proceed or not with a lawsuit, you need to have it so you know what officer were present and what evidence will be available (body cams).
I cannot stress the importance of remaining polite and calm, specially with video cameras running. Yes, you can express your disappointment at what is going on, but don't take it out on the responding cops nor go on rants  laced with cuss words. Police videos are public records in most states and they eventually make it to the internet. People will side with you faster if they see you as the composed aggrieved party and not the childish asshole throwing a tantrum that truly needed to be evicted.
If you actually watched the video, you may have seen this interesting caption: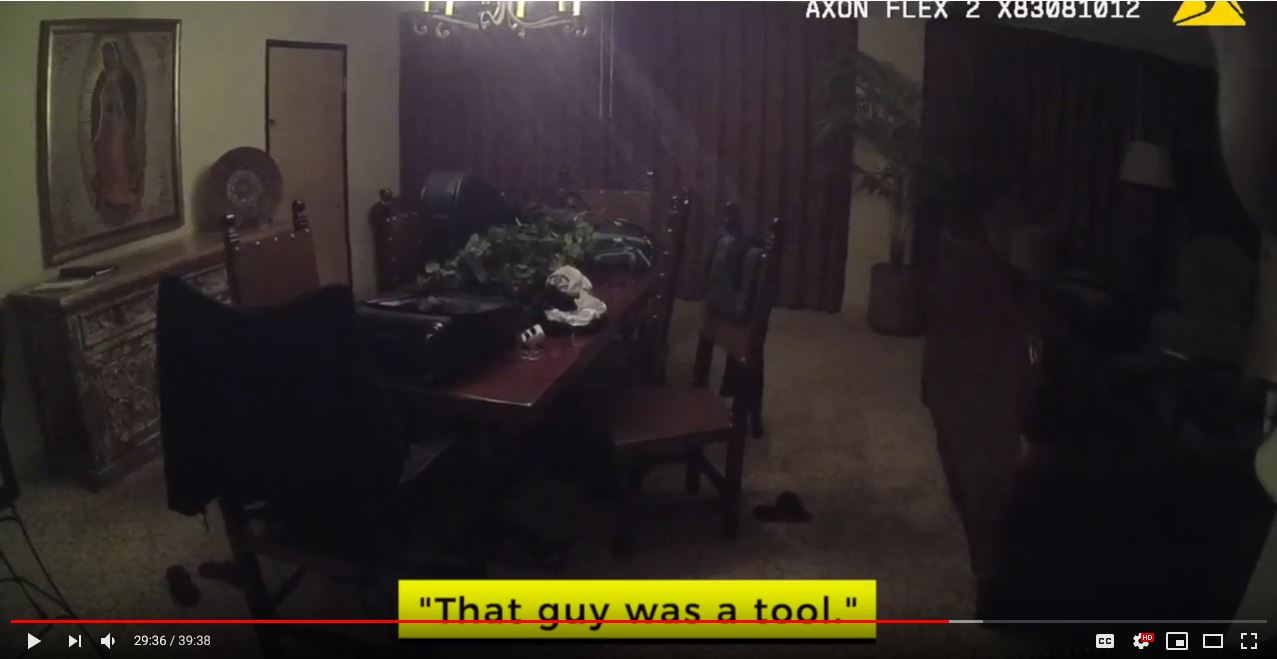 "That guy" was the Front Desk Manager or attendant that the cops talked to when they came in (2:03).  I felt and probably the cops also did, he was embellishing the story, specially accusing her in a roundabout way of being drunk. That was a dick move that would probably cost the hotel some money for defamation.
And once again, if you are in Florida, do not refuse a trespass if you are armed because if you are arrested, you go straight for a felony. Your state may vary.