I saw this on Twitter:
NEW: Facebook took down several Elizabeth Warren ads calling for the breakup of Facebook and other tech giants https://t.co/qMQpVu0yt3

— Cristiano Lima (@viaCristiano) March 11, 2019
Go into the comments and you will see (supposed) conservative after (supposed) conservative decrying Elizabeth Warren for this.
Look, I get it, I hate her too, but can we not let partisanship make us stupid?
Google and Facebook combined amount to 70% of web traffic.
Almost 80% of web referrals are between these two sites.
This chart from Business Insider shows just how much Google and Faceboook control of different parts of the web.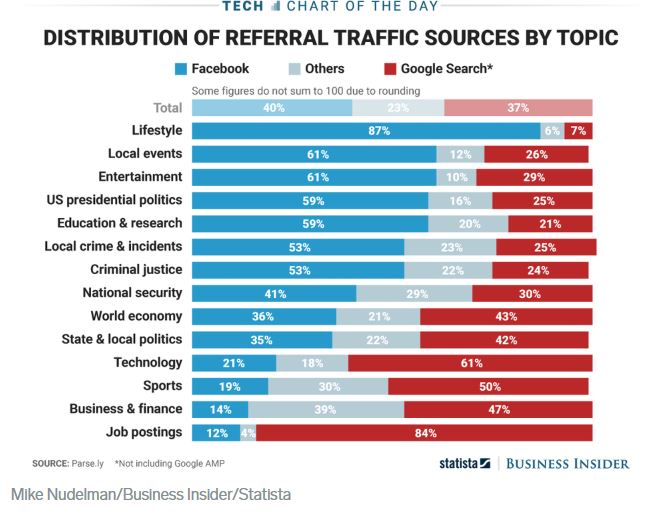 If you run a small business and do not pay for Google and Facebook ads you are really screwing yourself.
I started an LLC to do some light consulting work.  I got solicitations from Google for buying ads.
The way some of these tech companies use web traffic is in every way a monopoly.
Breaking up monopolies is good for the economy.  The cellphone market would not exist today if the goverment had not broken up American Bell and AT&T.
Computer tech boomed after busting the Microsoft monopoly.
The Sherman Anti Trust act is a strong weapon for a free market.
I don't know exactly what Elizabeth Warren wants to do, and I don't trust her to do it right, but…
Let's not get so wrapped up in our hate of Elizabeth Warren that we defend anti-competitive and monopoly business practices.