Minors Posting Firearms on Social Media; Prohibiting the posting or publishing of a picture of a firearm, BB gun, air or gas-operated gun, or device displayed to resemble a firearm to social media by a minor; prohibiting storing a firearm in such a way that a minor obtains access to it without permission and posts a picture of it on social media; authorizing warrantless arrest when a law enforcement officer has probable cause to believe that a minor has violated a specified provision, etc.
Last Action: 4/10/2019 Senate – Pending withdrawal
Yup, your kid was not going to be able to post a picture of him with his favorite Nerf gun on Instagram without having Law Enforcement bust in your house without needing a warrant and taking everybody to jail.
This is the fascist jackass who thought sending a SWAT team after your toddler for a picture with a toy gun was a good idea. He was the laughing-stock in several media outlets although not in enough of them for my taste.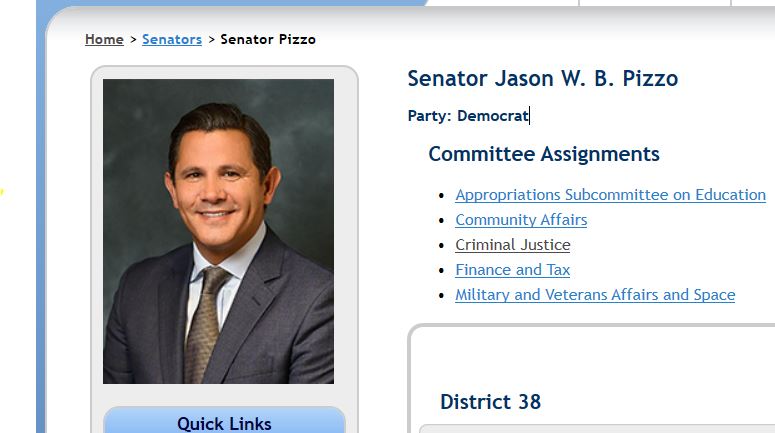 His district covers parts of the Florida Key, the parts I thought were the nice ones. I guess things have changed down there since the last time I visited.
---
It was made official at closing of business today:
SB 1310 (2019) Minors Posting Firearms on Social Media

SENATE – Withdrawn from Judiciary; Criminal Justice; Rules

SENATE – Withdrawn from further consideration