I am 100% convinced that much of the hatred directed at these kids from Covington Catholic School is Leftist resentment about not sinking the nomination of Justice Brett Kavanaugh.
Here we have another young, white, Catholic kid, from a good Catholic school, with a promising future ahead of him and the Left is going all out to make sure the rest of his life is absolutely ruined because they failed to use Kavanaugh's high school experience to ruin the rest of his life.
Tweets like this prove it.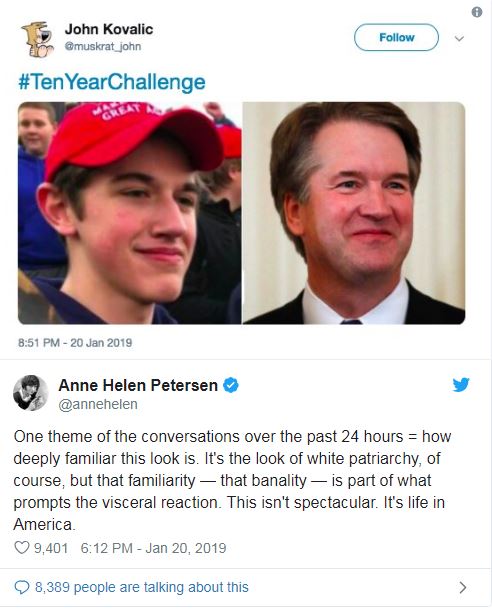 Then I see this.  The Tweet to top all the other Tweets on this topic.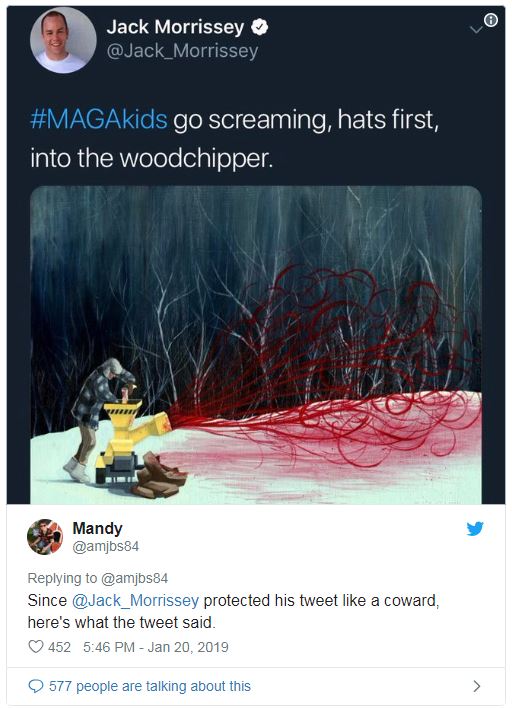 I guess the image of sending children to their death for their religion and political alignment in a gas chamber or crematoria isn't quite as funny as a wood chipper for a Hollywood producer.
This is, without reservation or qualification, a call for the genocide of children because they do not conform to the current Leftist standard for Ubermensch, i.e., woke.
I may not be a MAGA hat wearer, but I am still a Republican, a Zionist, and most certainty not a Leftist, so I know those are my children he is talking about.
If I had any buyer's remorse over picking up a new 1911 on Friday, it's gone, and I'm ordering another 1,000 rounds of 223 as soon as I publish this post.
Every time some Lefty posts to Twitter a call for violence, murder, or genocide of the Right, buy a box of ammo.  I have a feeling you will need it.