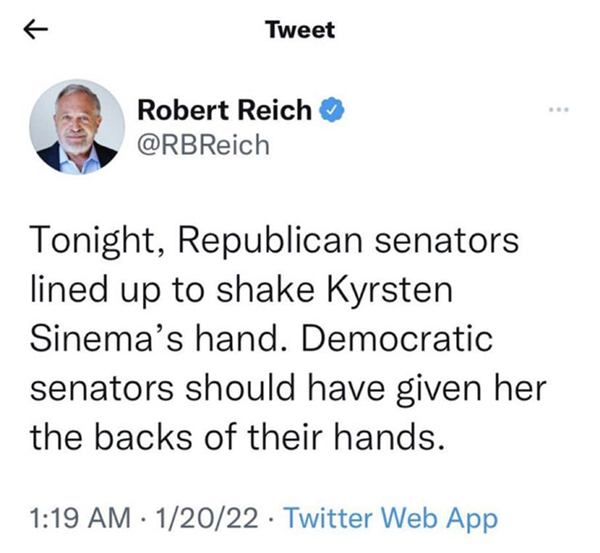 Naturally, the reactions to tis were twofold: Either outrage by the non-Libs about the call to hit a woman and the deafening silence from the Left. I guess something was said or the moronic midget realized the fuck up because he double down by insinuating those calling his ass for demanding violence actually can't read because they are too dumb to understand what he actually (and very obscurely) he meant.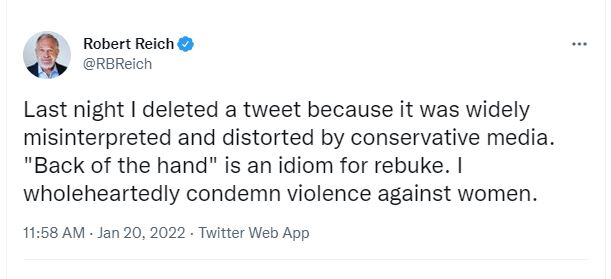 But being Robert Reich, I am sure the only way he gets to smack a woman is to pay for the privilege to a 4 figure an hour D.C. Escort.
And of course, Cancel Culture won't come after him.