I guy I know sent me this clip.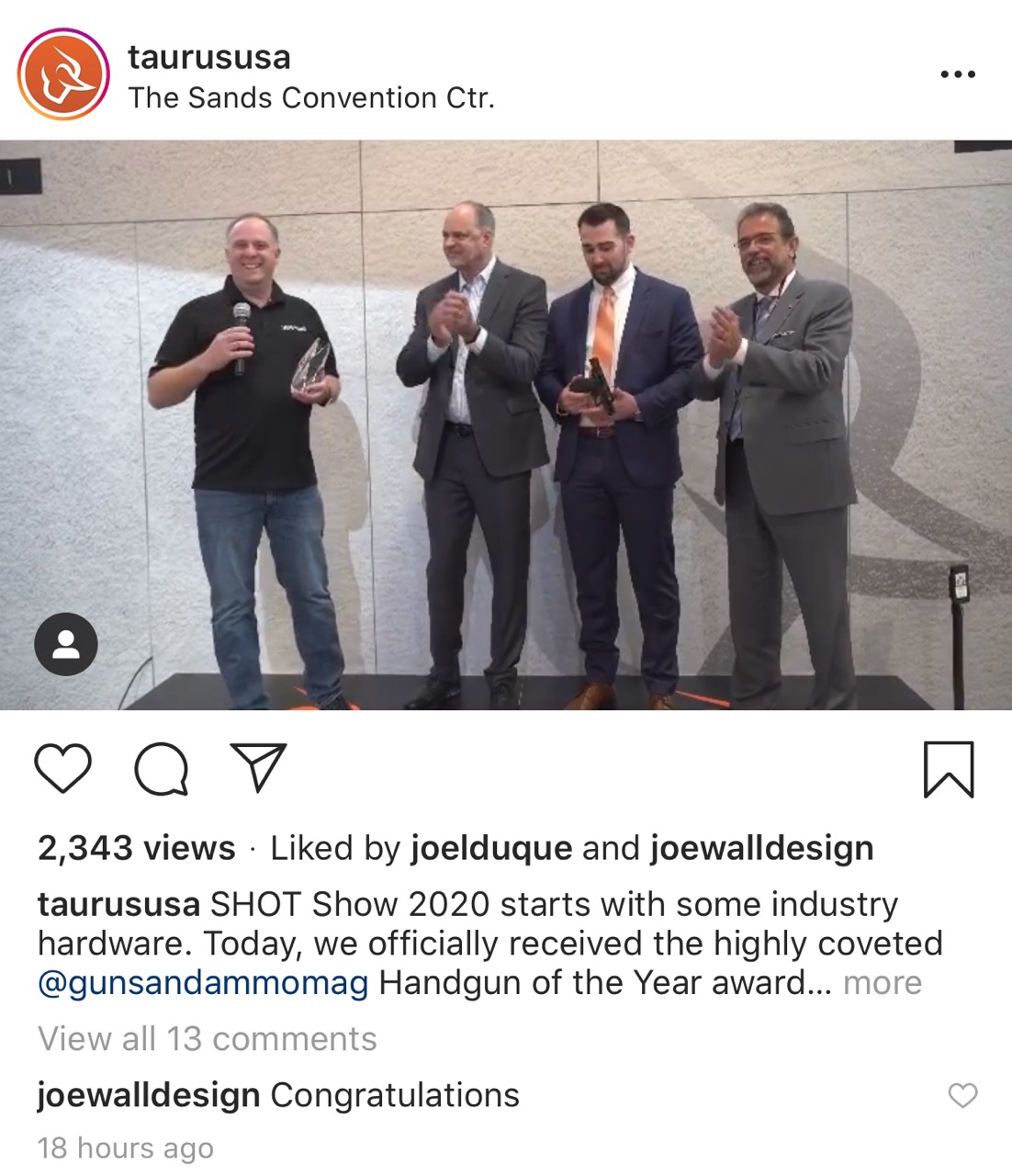 Taurus won the award for the TX22.  That's all well and good, this isn't a dig against Taurus' quality.
I know a couple of guys who were at Taurus, including some of the engineers who designed, prototyped, and tested that gun.
Where the fuck are they in that picture?
The dude in the blue suit is their new CEO.  New as in just hired over from Walther.  He had literally nothing to do with the three-year development of the TX22.  He has no right to take any credit for that at all.
I happen to know another engineer at another gun company, who nearly single-handedly pushed through a design for a product that marketing poo-pooed because they projected sales of about 1,000 units per year.  It was a sleeper hit and sold 60,000 in its first six months.
The sales guys made bank on the commission for a product that literally sold itself.  When the guy I know asked for a raise or promotion, he was told flatly "no." So now he's with a competitor.
Companies know they have to bonus executives to get the good ones.  They know they have to pay good commissions to get and keep the best sales staff.  I have yet to figure out why the stereotype of the Diblertesque introvert engineer that doesn't need a reward for good work persists?
Maybe it's because the best engineers are the least entrepreneurial.  Those skill sets, in my experience, are dead opposite of one another.  The best engineers are risk-averse technical problem solvers.  While entrepreneurs embrace risk and don't get mired in the details of how to actually solve a technical problem, because they are out getting funding and selling the business case.
So it's unlikely that the best engineer, watching others get big bonuses and industry awards off his work is going to go "fuck it, I'm going to start my own company."  Tech is a little different because you can bootstrap with a laptop.  It's harder for your "fuck-it, I quit" is more difficult when you need $10 million in equipment and a factory floor.
Throw in H1B visa abuse and overseas design firms and I see only a bleaker future to engineers in the US.
I don't know what it will take but I hope something shifts.
The older engineering are retiring and I'm seeing more and more younger engineers ask "so why the fuck did my boss with an MBA get a bonus for managing me and the sales fucks get a bonus for selling my design, but I got dick for actually designing it?"