The New York Times (and taco stand) is at it again.  This time with a really shameful attempt to deflect what is going on in Venezuela just to try and stick it to the President.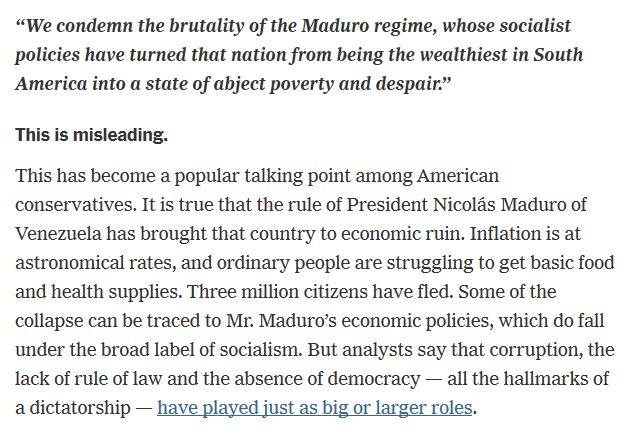 Because no Socialist regime EVER has committed the sins of corruption and absence of democratic process, that is something unheard of in the former Soviet Union, in Cuba, Zimbabwe, etc.  As fo the rule of law, Maduro has followed the law plenty, but then again he had it written on his favor.
I am so for the NTY to sell its building and have it redesigned as unchecked homeless shelter and shooting gallery. At least the quality of people inside would be better.
Maybe rather than selling it, they should do the Socialist thing and donate it, right?