Rayma is a Venezuelan cartoonist who today published a panel which has pissed off the Opposition in Venezuela, the side she is on.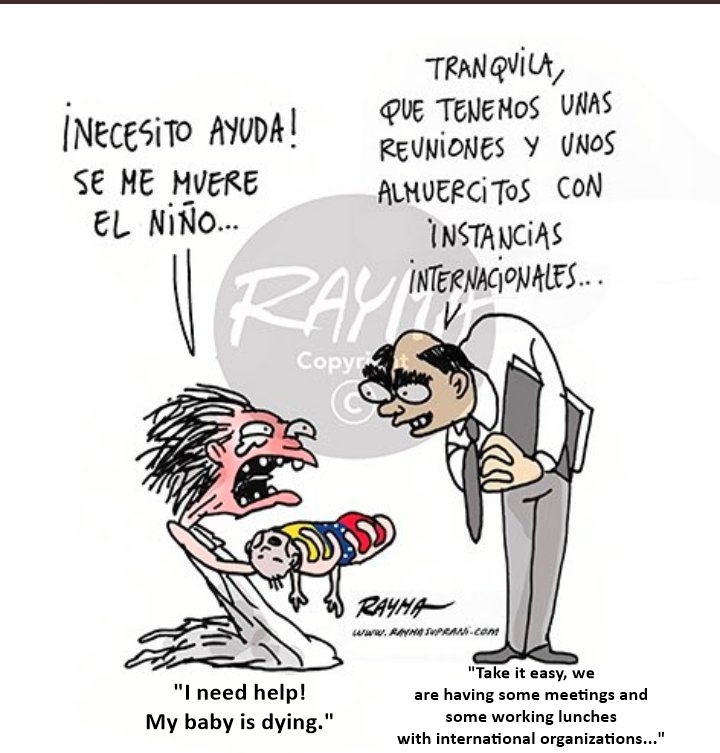 People are dying while the politicos from both side are playing their games in the country and abroad. And the People will not do squat because fighting for Freedom and killing the oppressor has been tattooed in their brains as immoral and not worthy of a true Democracy. Any "freedom" must be achieved without violence or it becomes impure.
International help (Food and medicines) is arriving to the border town of Cucuta in Colombia to be delivered in Venezuela. What has been the response of the Venezuelan Government? Block the border access.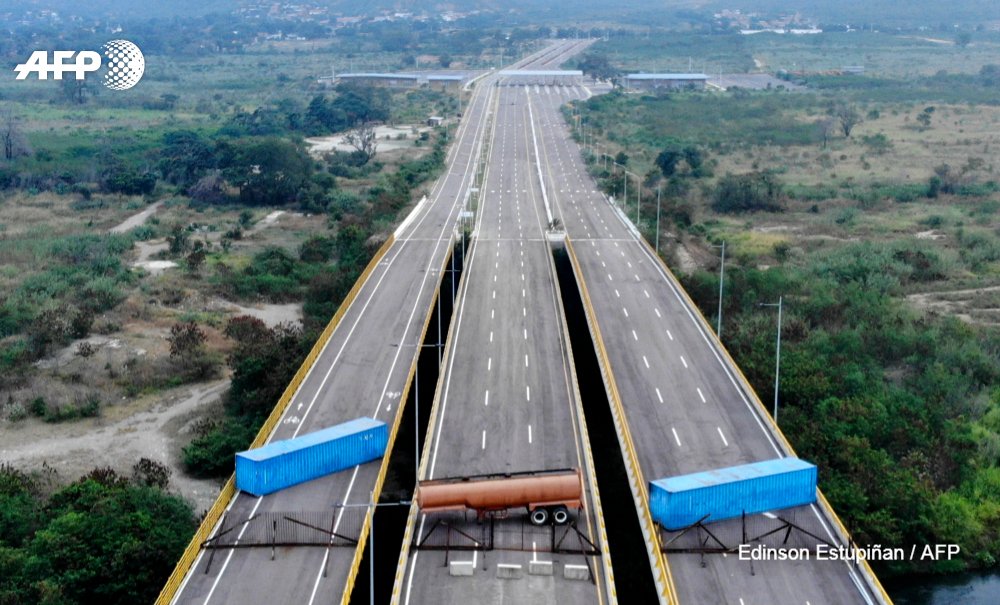 Venezuelan troops have barricaded a bridge on the country's western border with Colombia in an apparent attempt to prevent the entry of humanitarian aid sent by opposition leaders trying to force Nicolas Maduro from power.
On Wednesday lunchtime a fuel tanker and two shipping containers blocked the Tienditas international bridge which connects the two countries and has become a staging ground for the planned relief effort. Members of Venezuela's Bolivarian national guard could also be seen at the bridge
Venezuela: Troops block border bridge to stop aid from Colombia
The Opposition probably issued a strongly worded criticisms and perhaps planned on another meeting with the proper NGOs out there so they can come to an agreement to issue a formal letter of complain, strongly worded, of course.
In the meantime, people will continue to die from starvation and sickness, but always maintaining the high moral ground of non-violence which surely will bring freedom this time.
Well, death is a form of freedom, right?