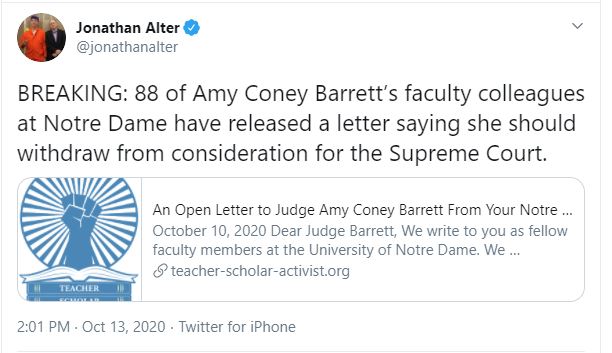 OMG This is awful! Her own people at the Notre Dame School of Law say she is not good! Wait, what do you mean not really her colleagues? So who is in the list? Well, starting with a Karen in History and Gender Studies, the list covers Physics to the Library to Anthropology and a lot of Sociology.
Not a single signatory is from the Notre Dame School of Law. This is like Felicia in the Mail Room saying the top surgeon in the hospital next door isn't qualified to do surgery.
Hat Tip Andrew Branca.