I had to screencap this set of tweets: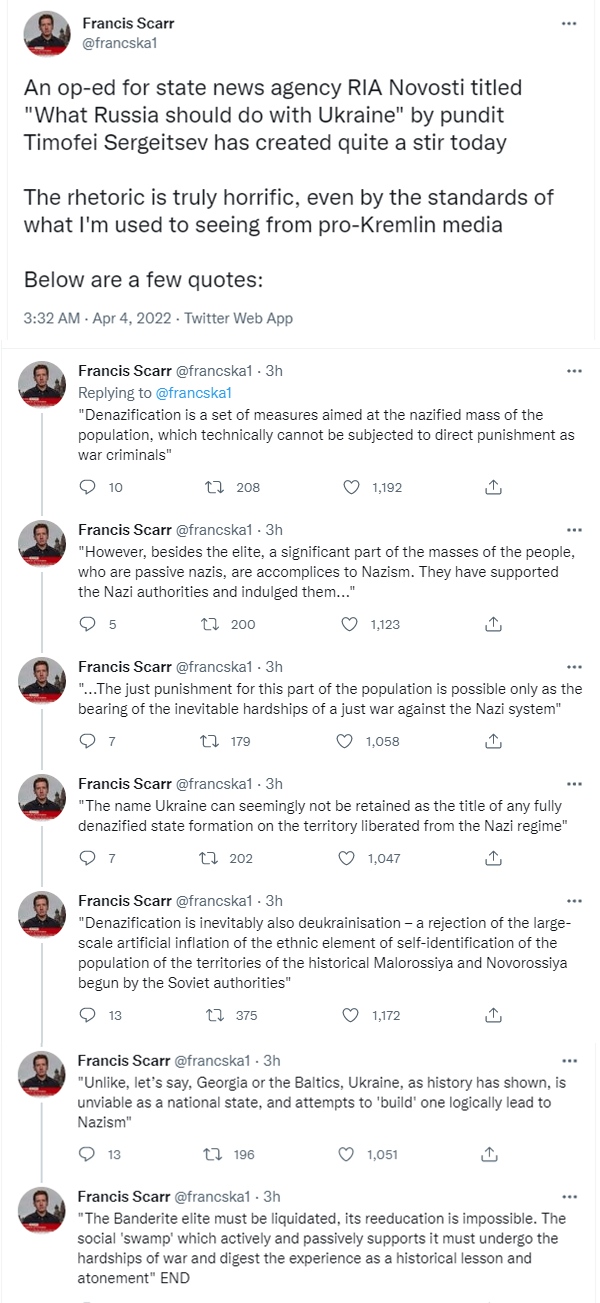 What shocked me is not that I am reading for the first time of what the Soviets Russians are capable to do to their opponents, but that I have heard and read similar thoughts here in the USA by those who do not like us.
And that is the really scary part.
Get Guns.
Get Ammo.
Get Training.
The live you may save from Genocide might be your own.