So this happened.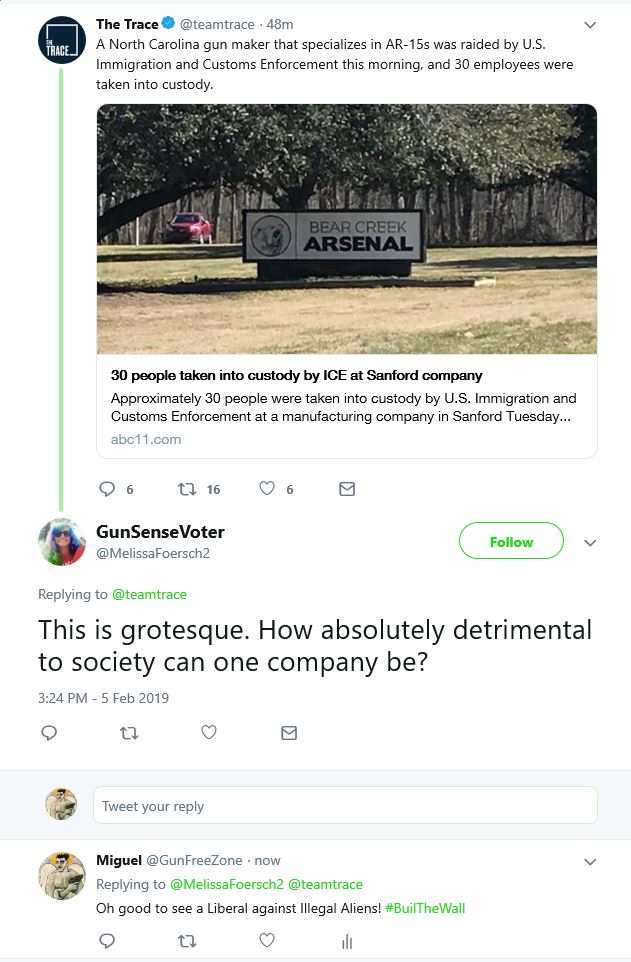 And then comes the even worse news: The company was aware of the investigation and had been cooperating with authorities for quite a while.
Bear Creek Arsenal said it is cooperating and added that "Homeland Security has confirmed that our Human Resource Department had complied with all laws, rules, and regulations in our hiring practices."
This is why it is important to research the type of company you are going to work for, specially if you are going to be doing it in a criminal manner.  Firearms' industries tend to attract the attention of the Feds and if you are illegal and working with fake papers, you may get in deep doodoo.