As in behind bars.
A disabled teacher at a Louisiana high school was hospitalized after a female student punched the unsuspecting educator in the face as the incident was filmed and posted online in what cops suspect was part of the 'slap a teacher' TikTok challenge.

In the video posted to TikTok on Wednesday, the unidentified 64-year-old English teacher at Covington High School is seen sitting at her desk in a near-empty classroom talking to Larianna Jackson, 18, after the dismissal bell rang.

About 20 seconds into the video, Jackson suddenly wallops the woman in the face and repeatedly strikes her, sending the teacher sprawling off her chair and onto the ground. (Video in the link)
Disabled teacher hospitalized after student PUNCHED her in face as part of TikTok challenge | Daily Mail Online
The face of somebody who know there won't be consequences for her behavior. This is what we have allowed to create in schools.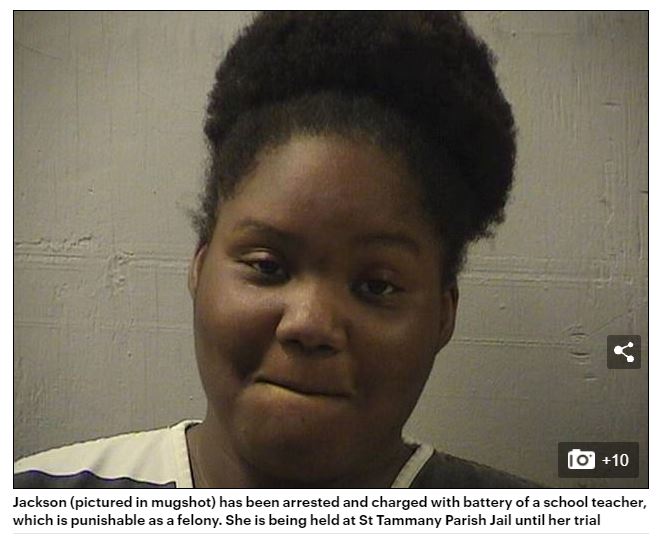 Can we go ahead and open a prisoner compound/reserve in the middle of Alaska where we can drop elements of society like this and forget about them?