I'm lukewarm on Jeb Bush.  I lived in Florida when he was governor and he was a pretty decent governor, but he lacks the fighting spirit that the GOP needs right now.  But that is neither here nor there at the moment.  Jeb Bush tweeted this: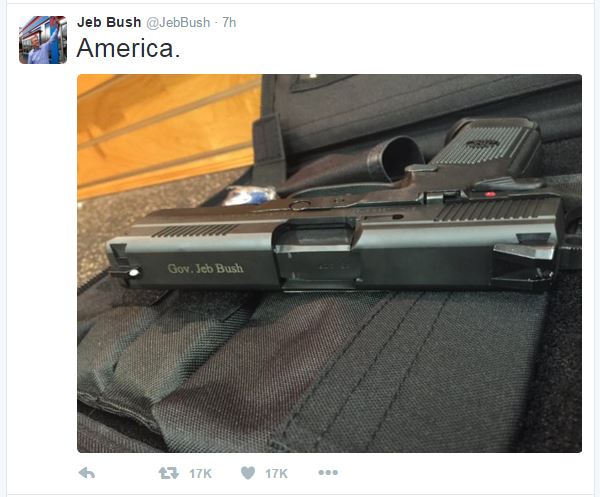 OK, that's cool.  Needs night sights though.  I assume it was a gift to the governor and not something that he had engraved for himself.
But of course, Think Progress can't leave well enough alone, and decides to chime in with about a ton of equivocation.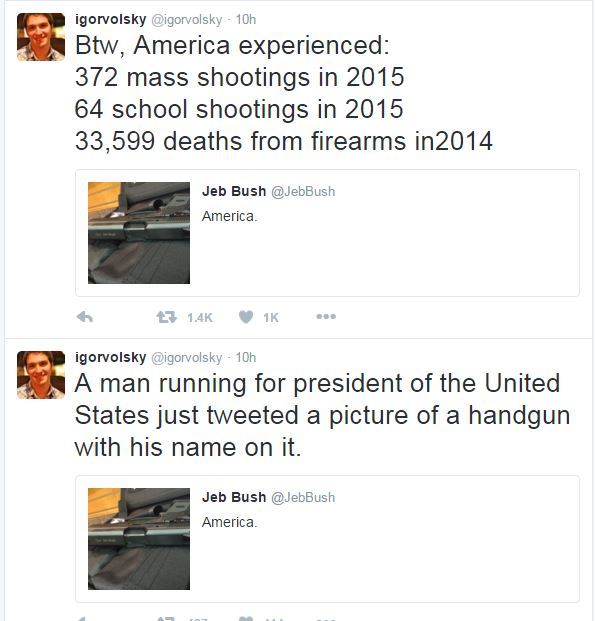 We've been told for years that violent lyrics in Hip Hop, and violence on TV doesn't cause crime (I agree on both points).  So how does one tweet about one gun make the Governor of a state, with his legally owned handgun, morally culpable for crimes committed by other people.  That's right, it doesn't.  But that doesn't stop Think Progress from distorting all logic to make that claim.
Frankly, I wan't my president to be a gun owner.  I want my president to have a CCW permit.  I want the chief executive of the United States, tasked with enforcing America's gun laws (as well as all other federal laws), to have a little bit of first hand knowledge of America's gun laws.
Also, if I were president, I would have to have a 1911 engraved with my name with the Seal of the POTUS inlaid in the grips.  I'd carry that everywhere.