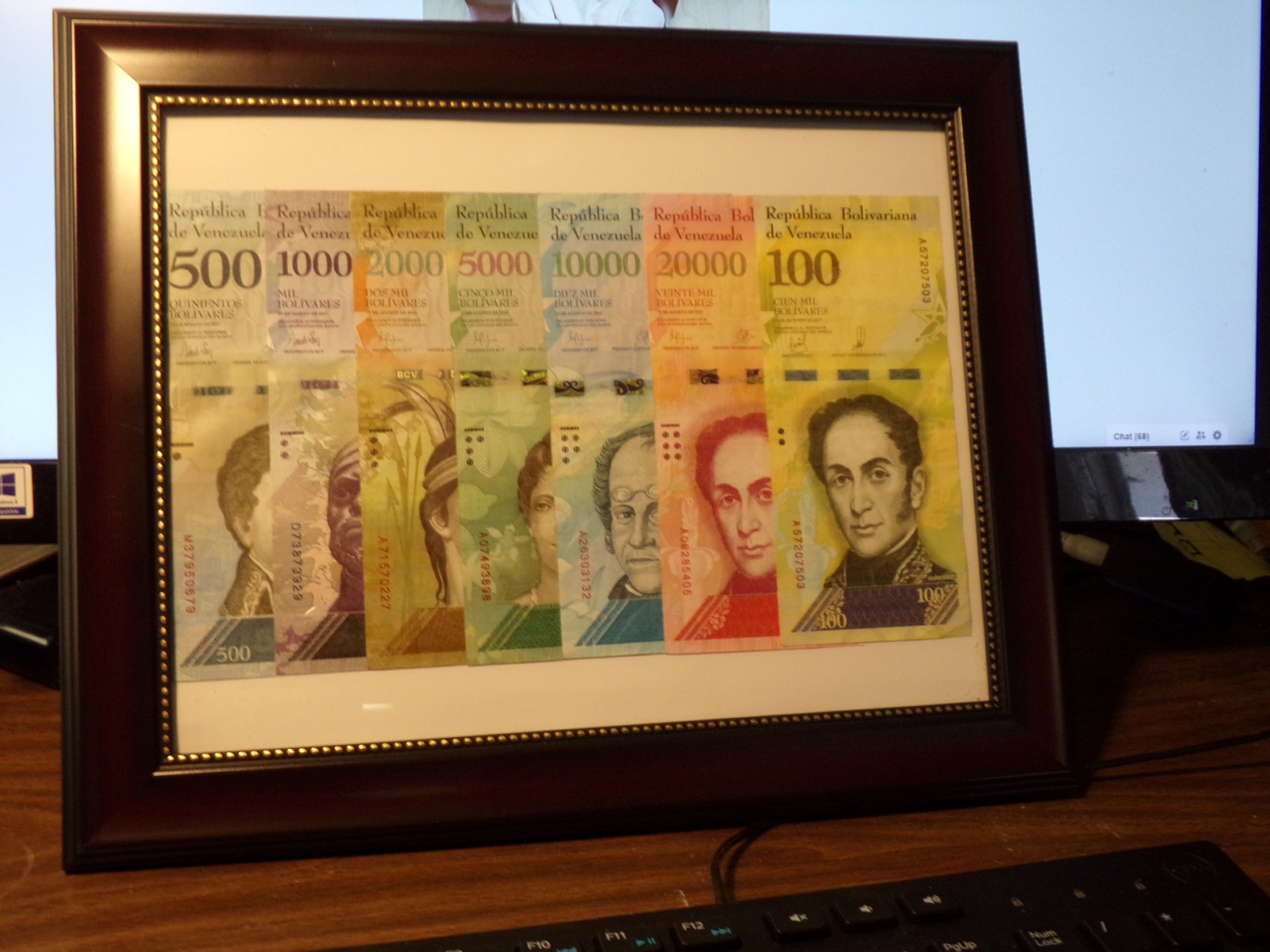 That is 138,500 Venezuelan Bolivares. I got them in eBay for $2.40 from a numismatic company so you know they are making a profit.  The bills are worthless for commercial use and I framed them as a reminder of what Socialism did to my country of origin.
And I am going to give you a bit of trivia about these bills: The paper, ink and work used to print them was more expensive than the face value of the bills at the time of issuance, just 2 years ago.
And to think that there are people in this country, even Venezuelans that left because of the conditions, who voted for Socialists like Bernie Sanders or Ocasio-Cortez, leaves me speechless.