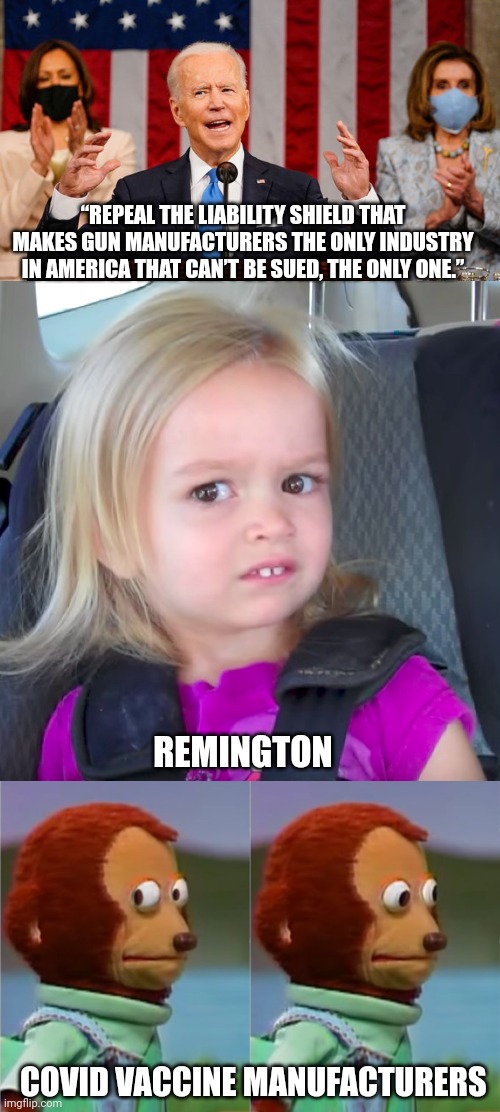 Even the AP called Biden out on his bullshit.
AP FACT CHECK: Biden's State of Union is off on guns, EVs
I'd go further and think Republicans should repeal all the COVID vaccine liability protections from pharmaceutical companies.
You don't get liability protection and the right to hide the data for 50 years.