I was watching bits and pieces of the Democrat Primary.  My goal was to get something to talk about regarding guns and gun control.
What I caught was the Democratic candidates talking about business and the economy.
Now, I believe that the issues of the intersection of business and politics is something that we need to discuss in America.  We've seen how business regulations, and institutions like Obamacare have affected the economy.  How bad regulations led to the housing bubble and bust.  How corporate taxes in America have driven American companies overseas, on paper, to save money.  We are still stuck in an economic slump with 37% of Americans not in the workforce.  Issues like "too big to fail" and trillions of dollars in bailouts and stimulus that failed to simulate have made the national debt skyrocket.  Cronyism, whether it is G.W. Bush with Halliburton or Obama with Solyndra and green energy, is a real problem, with the tax payers left holding the bag for corporate inefficiency or malfeasance.
I want a president who can tackle these issues.  I want a more level economic playing field, where the government doesn't pick winners or losers, handing out buckets of subsidies, no bid contracts, or hobbling business with anti-competitive regulations.  I believe it should be easier to start a business, grow a business, hire people and make more money.  I am a student of Milton Friedman, and believe that capitalism has raised more people out of poverty and improved the lives of more people than any economic system on Earth.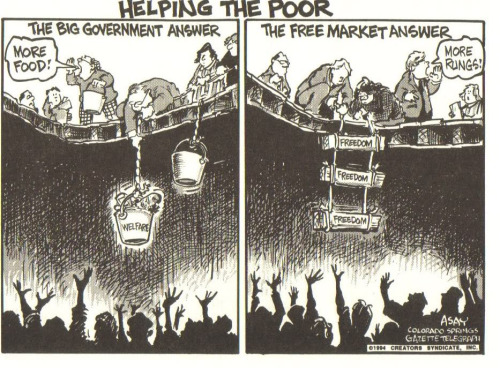 Then I saw this clip and it blew my mind.
Q: "Will a corporate America love a President Sanders?"
A: "No, I think they won't."
*Audience laughs and applause*
A (cont): "The CEO's of large multinationals may like Hillary, they ain't gonna like me, and Wall Street is gonna like me even less."
HOLY SHIT!
For the first time in American History, has a primary candidate from a major party run on the platform of "F*ck Business!"
That is horrifying.
The fact that Sanders platform of "F*ck Business!" got whoops and applause is even worse.