You may remember this post from back last December: Review: Bravobelt Athletic Performance Holster. – Gun Free Zone
It is 8 months later and time to pass sentence: It has held beautifully.
I have been using it an average of 4 days a week for 2 hours split in 30 minutes of driving and about an hour and a half of moderate to elevated physical movement. Not once I felt like the weapon or any of the other items I was carrying was at risk of dislodging and falling at the worst possible occasion or any occasion for that matter.
As concealment goes, with the proper attire, nobody even gives you a second glance, especially when you get used to wear in and forget it is there (Yes, that comfy.)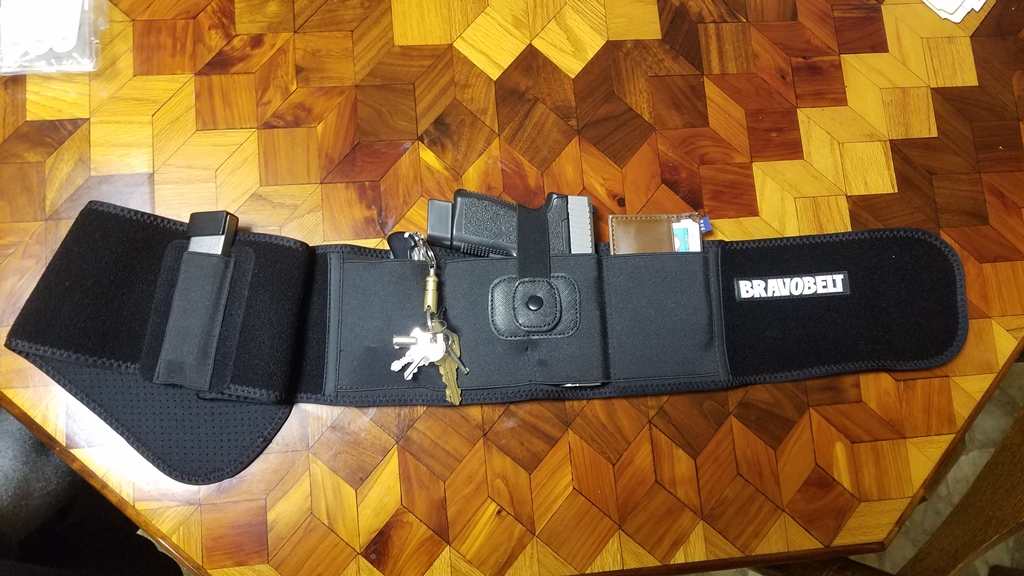 And yes, it is still comfortable to wear and yes, the advice given in the old post about reholstering is still very much valid. I will continue to use my Bravobelt till it dies of over use and then buy another one. This time I will get me a couple of extra pouches: one for another magazine and one for the social working knife.
If you are looking for an alternative mode of wearing deeply concealed, I have no problem telling you to give this one a chance.