This was sent out by the US Government to Americans in Afghanistan: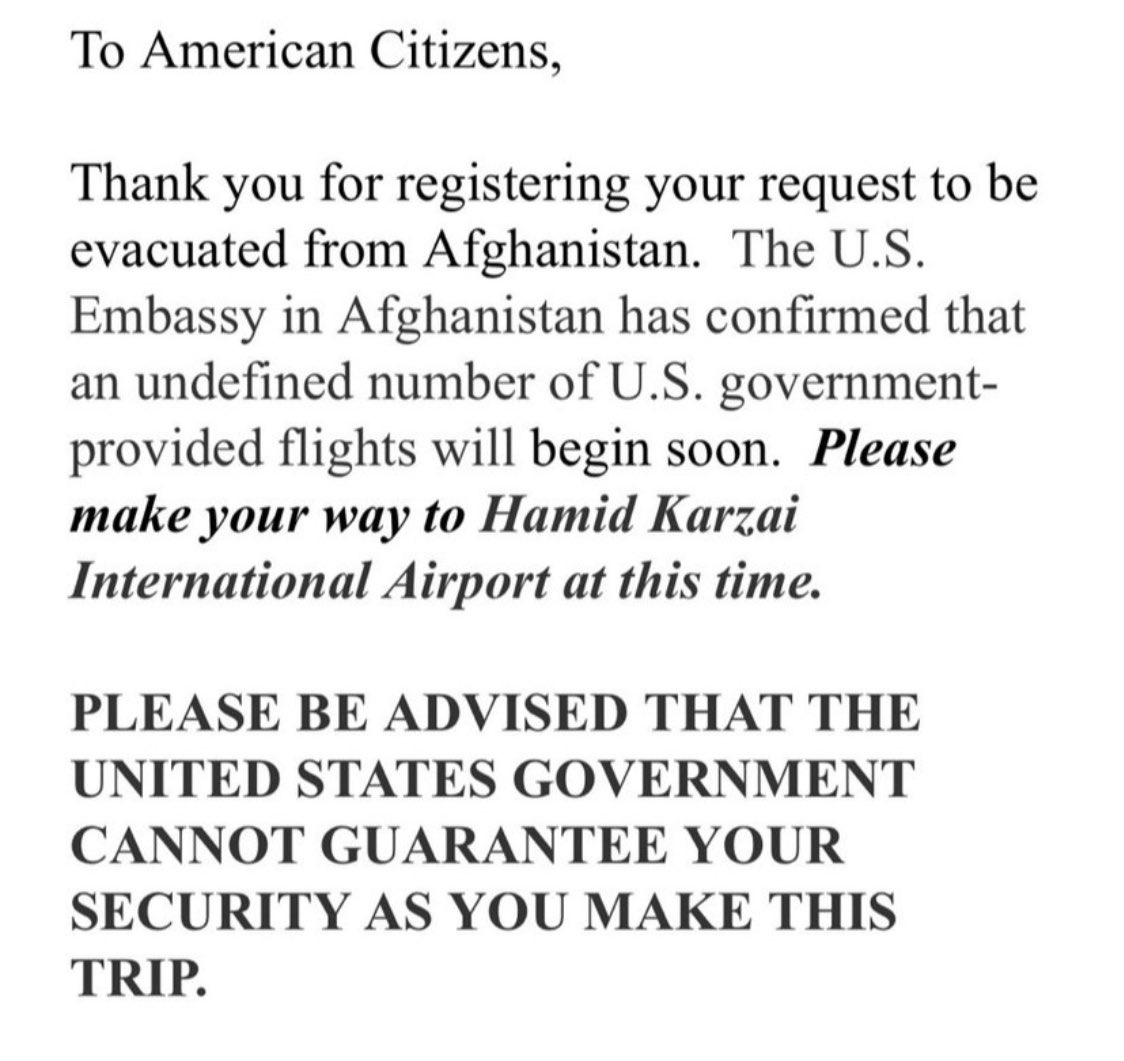 If this applies to you:
Hunter Biden's art dealer is George Berges Gallery in New York.
If you need a ride out of Afghanistan, I suggest you call them and tell them you need help picking up your newly acquired Hunter Biden masterpiece in person.
I'm sure they will have the State Department send a plane for you right away.