From the Sheriff of Barbour County, Alabama.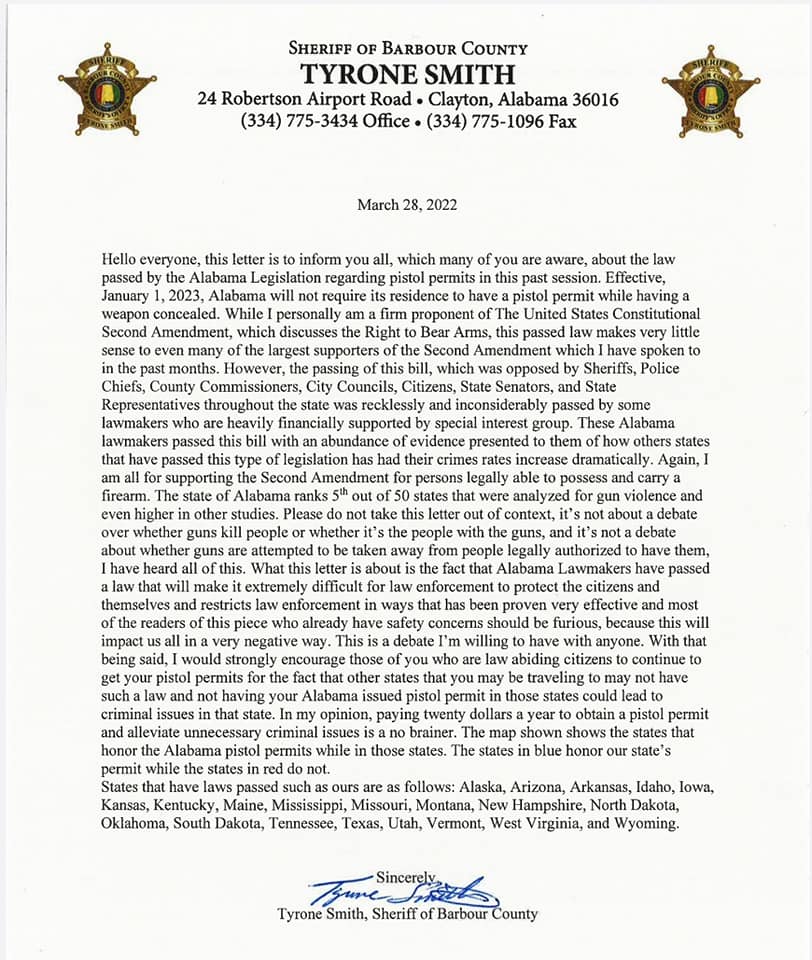 Fuck that guy.
Barbour County, Alabama is a rural county on the Alabama/Georgia border.  The entire population of the county is 25,000 people and the largest city, Eufaula, Alabama, is barley 13,000 people.  The county seat of Clayton is less than 3,000 people.
Counties like Barbour are why permitless carry is popular, because when you live out in the middle of nowhere, going into town to get a permit from the one admin in the tiny Sheriff's office is a pain in the ass.
But Alabama permits are $20 per year for upto five years.
The Sheriff in podunk county is mad that the state took away one of his revenue streams.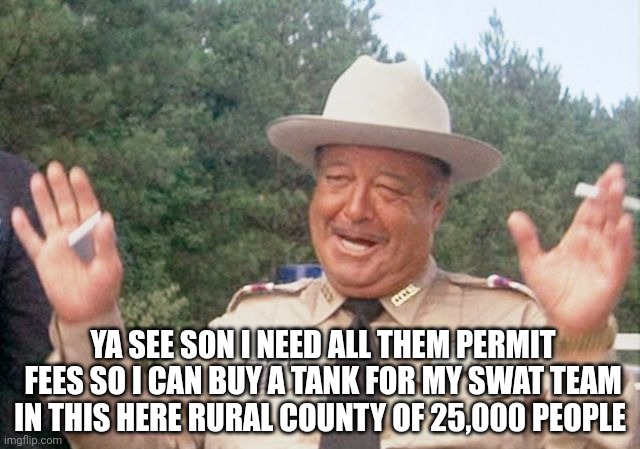 Fuck that guy.