It seems an officer with the Alaska State Commission for Human Rights took offense with a sticker and did something about it: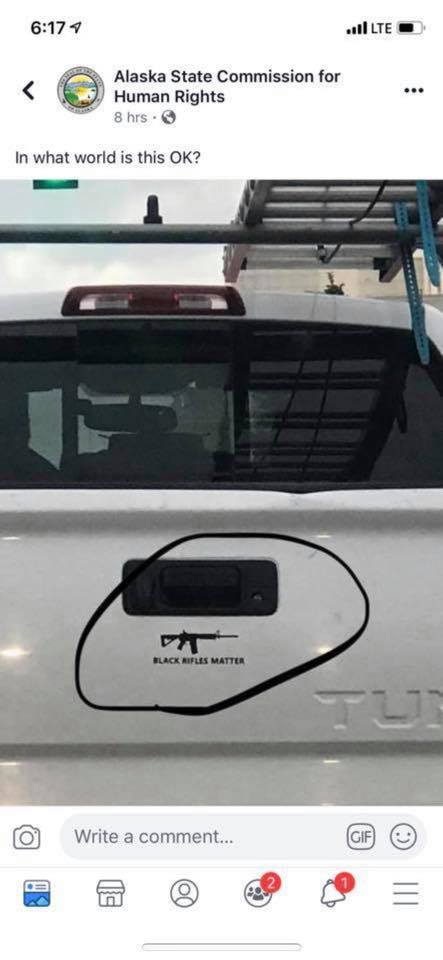 Wait, that was the least stupid thing they did. Please delight your eyes on the following pictures: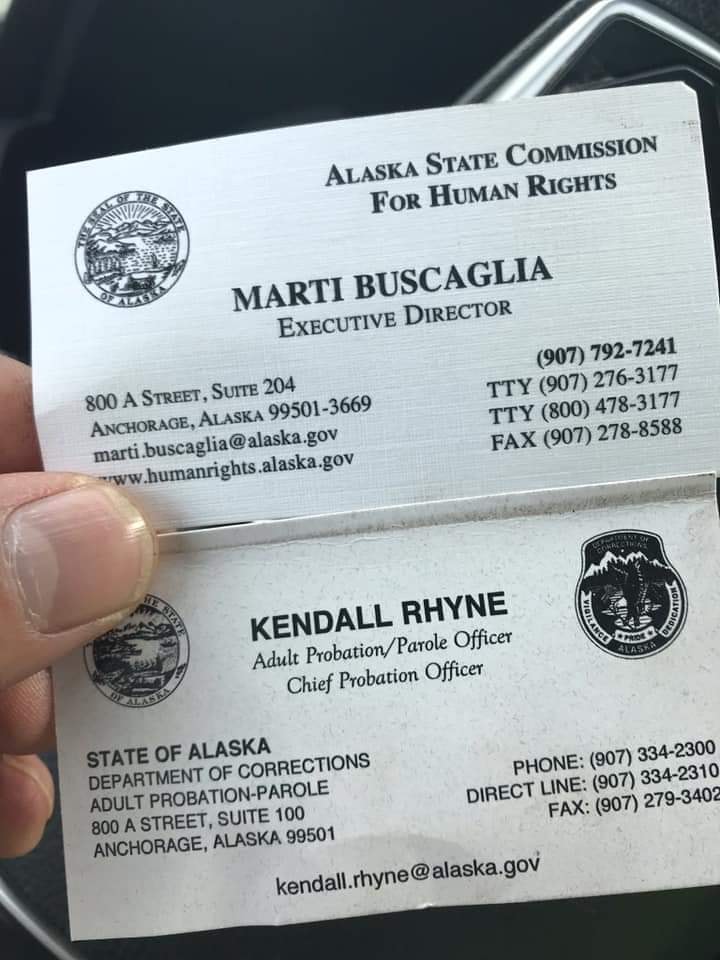 Yup, a sticker whose message they did not understand offended them so much that they left business cards with a  message that at it worse could be Deprivation of Rights Under Color of Law or at lest conspiracy to do so.
Oh yes, the cards have their phone numbers and email addresses for the world to see. What the heck were they thinking? That the owner of the truck would cower and never think about posting the cards online? The dumb bastards doxxed themselves.

Later they issues a Non-Apology via Facebook that is not going well and they are getting bombarded for being basically Liberal idiots abusing power.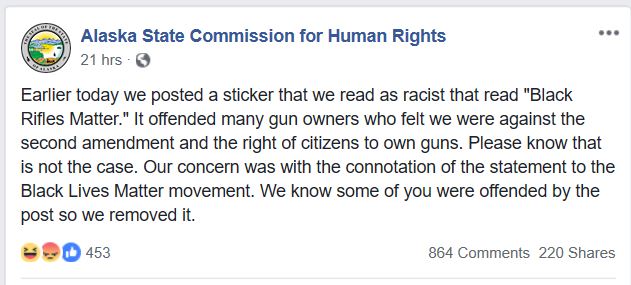 Rule #1 to get out of the hole: Stop digging.
---
UPDATE: Thanks to reader Henry D. for reporting that the Governor of Alaska was not amused and orders and investigation.