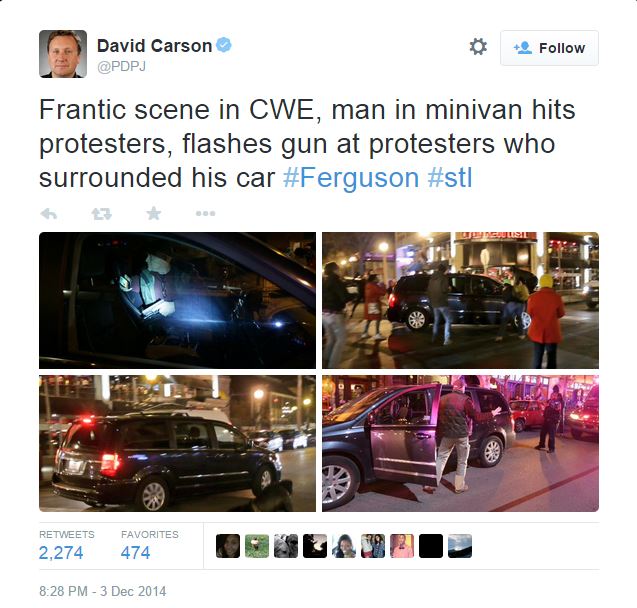 We only have the word of the photo journalist,, but he is stating that the aggressor is the driver:
"man in minivan hist protesters" which immediately sets the tone that the driver is the initial aggressor. There are some reports that the alleged hit protester actually jumped on the van. Now the normal reaction of the "protesters" is to surround the vehicle to which the man inside counters with a display of his firearm, making it look like he is escalating the situation that he "created."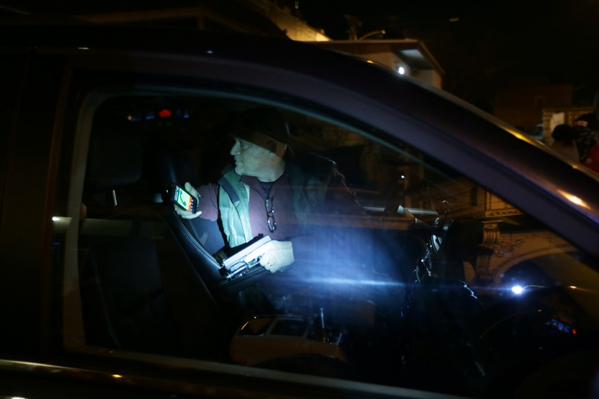 Notice that not only his gun is out but his cellphone is in his hand.
Fast forward to today.  We find out that the driver was detained and then released. Why? There was more to the story than The Narrative set by the "journalist" told us.
Leah K. Freeman, a spokesperson for the St. Louis Metropolitan Police Department, says the 57-year-old driver approached the intersection of Maryland and Euclid in his SUV around 7:45 p.m. Wednesday and saw a large group of people protesting in the street.

Freeman says the man said he attempted to pass the group, the protesters started "striking, banging, and throwing objects at the vehicle, breaking the rear window.
Wait, how come the "journalist" missed this? Could it have been that did not fit The Narrative he wanted?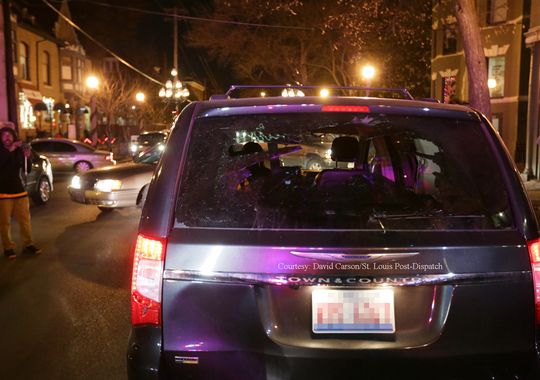 Now we have a breach which to me indicates that we are done being Mr. Nice Guy and other tactics come into effect. The photo of the gentleman with his gun and cell phone in hand make total sense under the timeline of the truth.
Journalistic Piranhas are on the loose trying to get a piece of the racial strife steer crossing the river. I wouldn't be surprised if they relax their already flexible morals just to push things one way and get that exclusive.
Never forget: Journalists are in the News Business, not in the Truth Business.