This is what an emasculated society looks like.
Lancashire Police Department Facebook page:
The inside of what they call a Knife Amnesty Bin where knives can be turned in.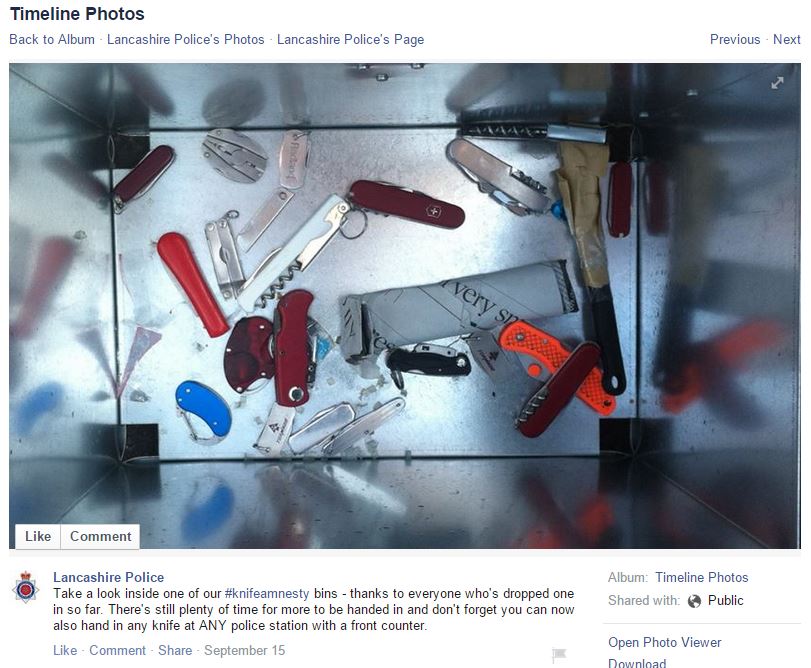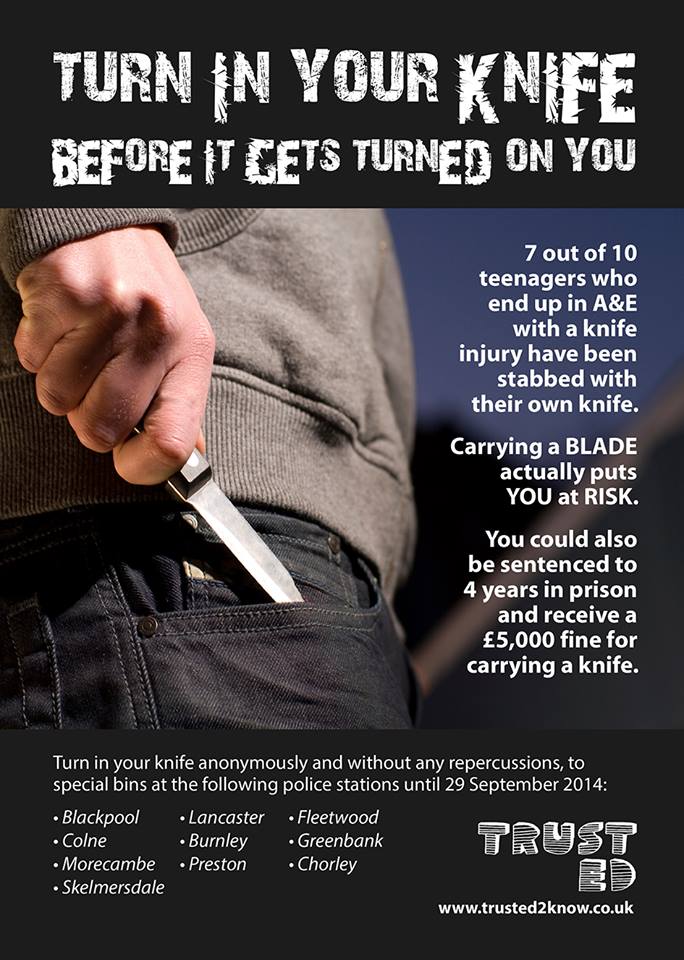 Your local Boy Scout meet would send the Lancashire SWAT team into a frenzy. Heck, myself I'd be paying £ 15,000 in fines just on my EDC.