I read this ACLU brief. This is the first time, at least to my knowledge, that ACLU is explicitly arguing in court that the First Amendment's free speech clause has been interpreted *too broadly* by courts, and are advocating *a more restrictive view* of what free speech means. https://t.co/RKfmDVLGw7

— Glenn Greenwald (@ggreenwald) October 17, 2021
This is the same ACLU who loudly complained that tagging Antifa as domestic terrorists for doing all the terroristic things they do was an affront to the First Amendment. But refusing to use the "proper pronouns" is Hate Speech and that should not be protected by the First Amendment.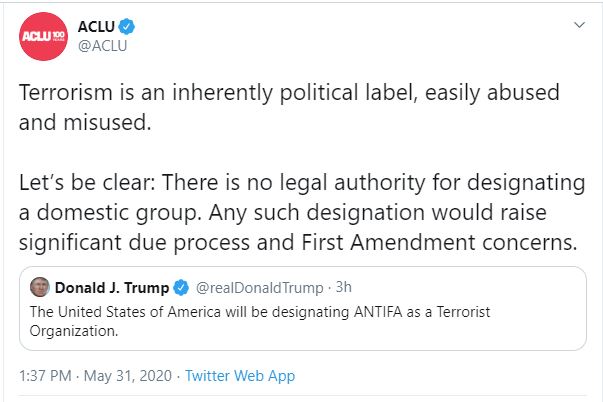 It is one minute past midnight in Ash Wednesday and everybody id pulling off their mask revealing who they truly are. It is revolting and revealing at the same time.
In case you have not figured it out yet, The constitutional protections we used to have are no longer working… most of them. If you are not one of the selected by the Intelligentsia/Party/State, you will be a non-entity at best or an enemy of the State at worst.
You have no voice. And when they mute us is when we will get loud and they won't like it.
Prepare accordingly.