Miguel sent me this, apparently to test my blood pressure: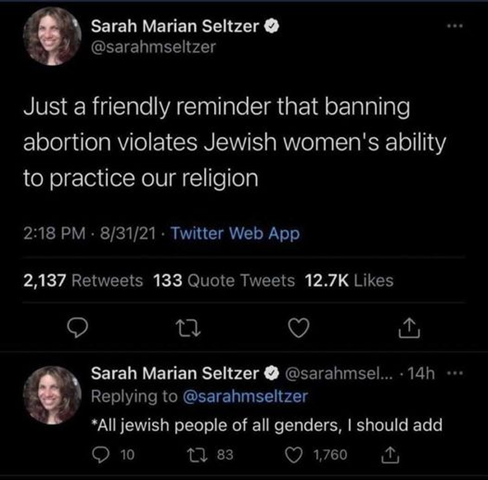 This is utter and absolute bullshit.
I am totally unaware of how not having an abortion violates a Jewish woman's ability to practice her religion.
"Get an abortion" is not any one of the 613 Mitzvot.
In Judaism, we are commanded to choose life.  We accept that a woman might need an abortion if having one preserves the life of the mother.  But that's it.
This woman has confused being Jewish and being a Progressive, where abortion is a religious sacrament.
She's spent too much time around Leftist reform Jews and has no idea what Judaism means anymore.