Reader Paul K. has read about my  Backyard Critters and dinosaurs, he saw an interesting bit on the news and shared with me. I have to say, this is something I was not expecting.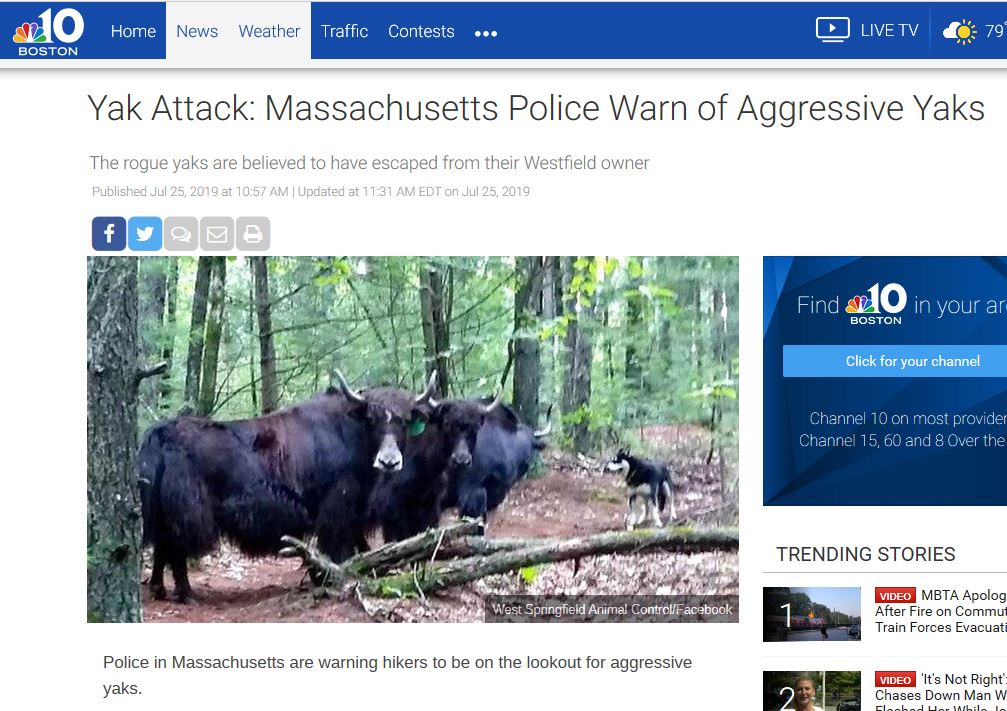 Police in Massachusetts are warning hikers to be on the lookout for aggressive yaks.
West Springfield police say a hiker in the Bear Hole Reservoir recreation area was charged by three yaks at about 8 p.m. Wednesday.
The West Springfield Environmental Committee posted on Facebook that they appeared docile so someone approached within six feet.
But then "one put its head down, snorted and then charged," and the other two joined in the chase. No one was hurt.
I got nothing.