Still reading The Rise and Fall of the Third Reich. Right now, an interesting chapter about the plans that the Nazis had for England if they would have attempted and succeeded in achieve Operation Sea Lion: The invasion of Great Britain.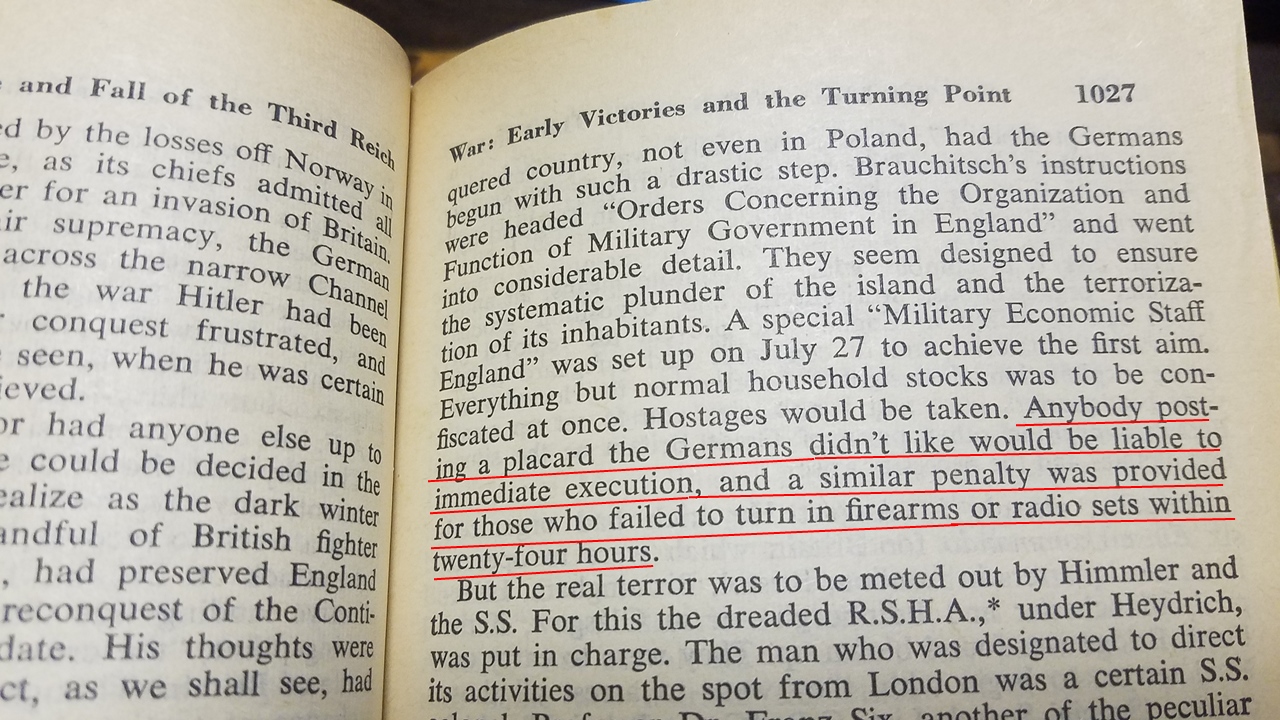 Basically, a mandatory buy back where your "prize" was to keep your life under the misery of the Nazi regime… maybe.
And the sad part is that the Brit people were pretty much unarmed and had to beg the US for guns for the civilians.