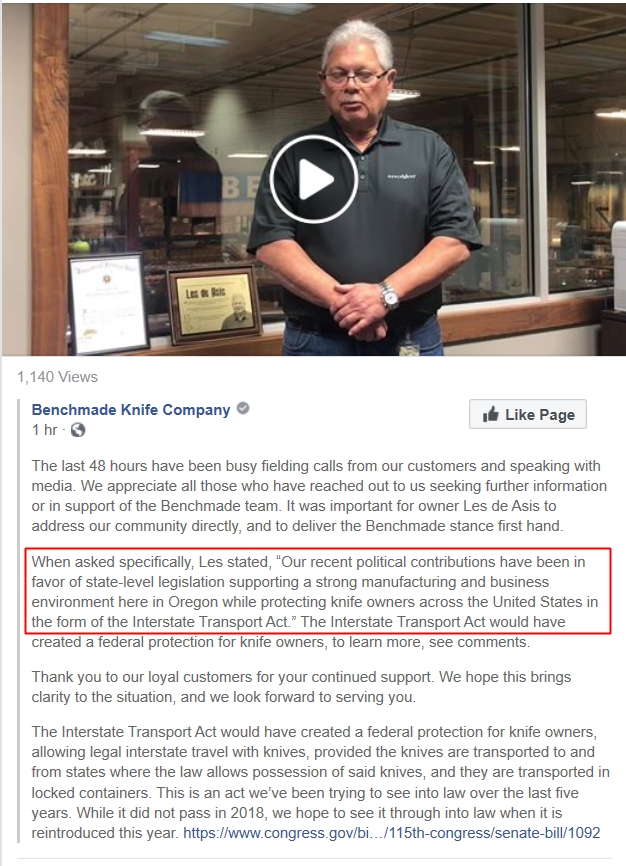 When asked specifically, Les stated, "Our recent political contributions have been in favor of state-level legislation supporting a strong manufacturing and business environment here in Oregon while protecting knife owners across the United States in the form of the Interstate Transport Act."
When you apologize, it is always a good idea not to lie as it keeps insulting those you are supposed to make amends to. One somebody says "recent political contributions" you are talking one of two elections cycles, 4 years top, right? But if your family has been supporting Democrats with a record for supporting gun control for over 15 years, you need to get the word "recent" removed from the statement.
Now, besides being a liar, you are a political ingenue if you think tossing a few drachmas inside those democrat's coffers will actually protect you from all evil. The don't like you. You make weapons and they do not like that. For fuck's sakes, blades have injured and killed more people than "assault rifles" and you manufacture them. Do you actually thing you are going to flood the market with knives if guns are banned? Are you seriously that stupid? Don't you think that you will go the way of England?
This is the future you are supporting: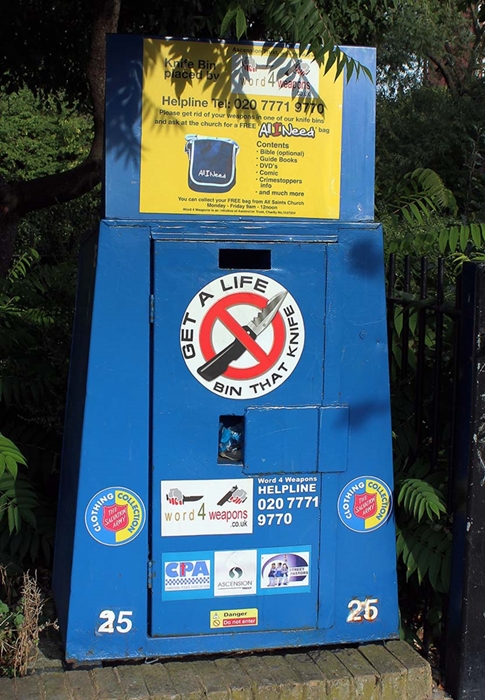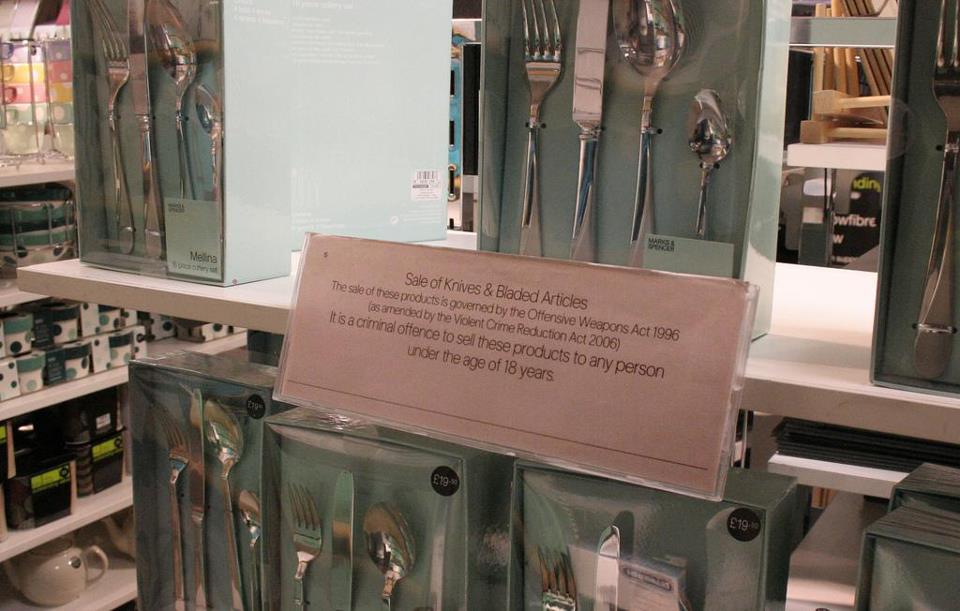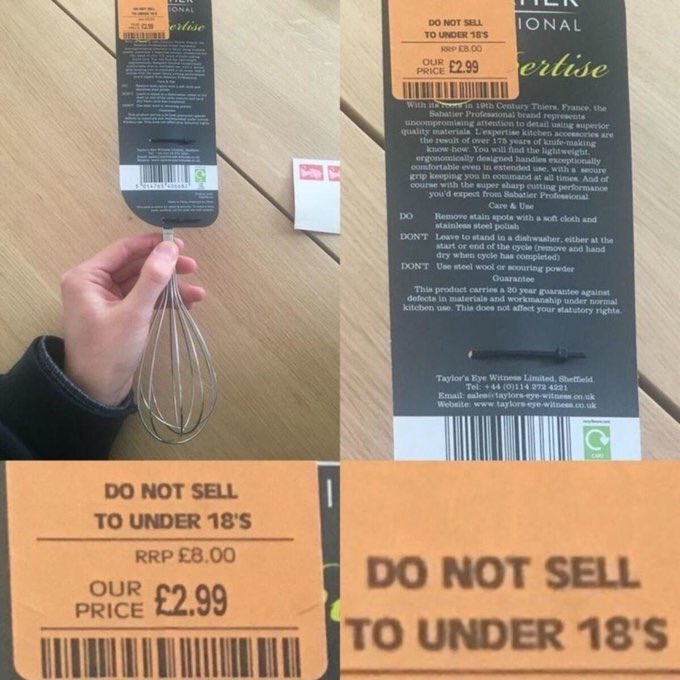 When you make a deal with the Devil, you usually wake up Sunday morning with your ass hurting and smelling of brimstone.