Normie Jews take note:
Louisville mayoral candidate targeted in campaign headquarters shooting, authorities say
A Democratic candidate for mayor in Louisville, Kentucky, was the target of a shooting Monday morning at his campaign headquarters, authorities said.
Democrat Craig Greenberg was the target of the shooting in the city's Butchertown neighborhood, Louisville Metropolitan Police Department Chief Erika Shields said, adding that although there were no injuries in the incident, a round did appear to strike Greenberg's clothing.
Quintez Brown, 21, has been charged with attempted murder and four counts of wanton endangerment in the first degree in connection with the shooting, according to Louisville Metro Police Department Public Information Officer Elizabeth Ruoff.
Brown is both a radical BLM activist and gun control activist.
Of course he was, we all know how violent gun control advocates are.
He was also apparently an advocate of a number of radical Leftist racial conspiracy theories.
This is his Twitter profile: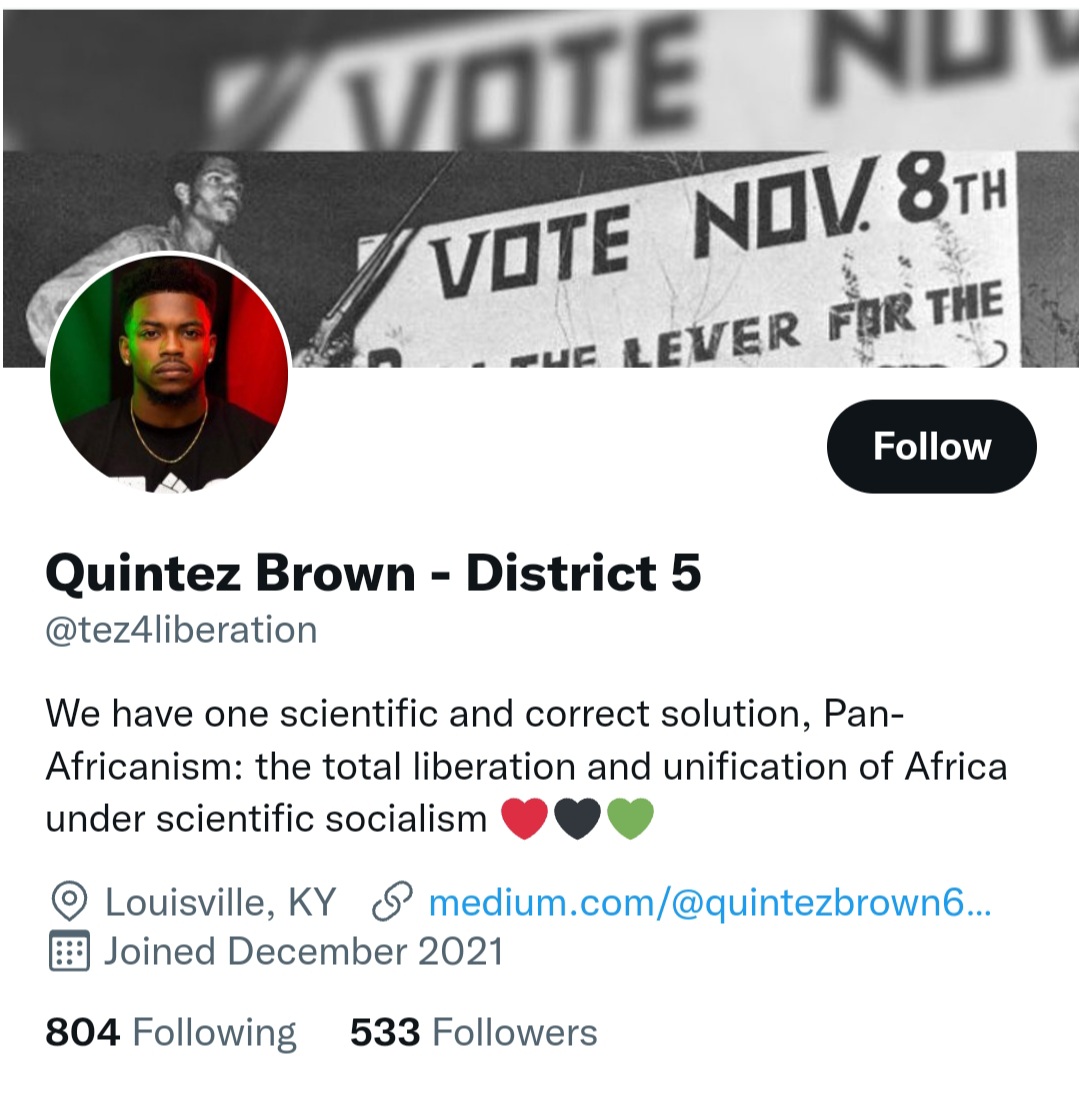 His bail was set at $100,000 which was paid by a Leftist non-profit.
The $100,000 cashiers check has been officially given to the clerks office to pay for @BLMLouisville activist Quintez Brown's release. @LouCommBailFund is paying. Brown is accused of shooting at Louisville mayoral candidate @RunWithCraig. pic.twitter.com/5BMdW2hpfm

— Rachel DrozeTV (@RachelDrozeTV) February 16, 2022
So a black separatist socialist BLM activist shoots a Jewish Democrat and gets bailed out by a Leftist organization and nobody in the media says a peep about antisemitism.
Take note.
The Progressive Left only pretends to care about antisemitism when they can use it as a brick bat to beat the Right.
Then they subsidize their own antisemites.