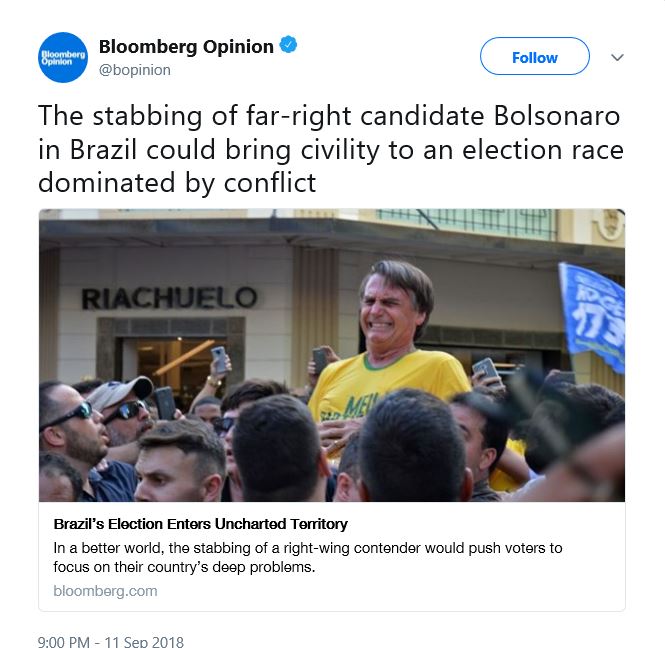 I think we can officially say that Democrats will try to win by any means necessary.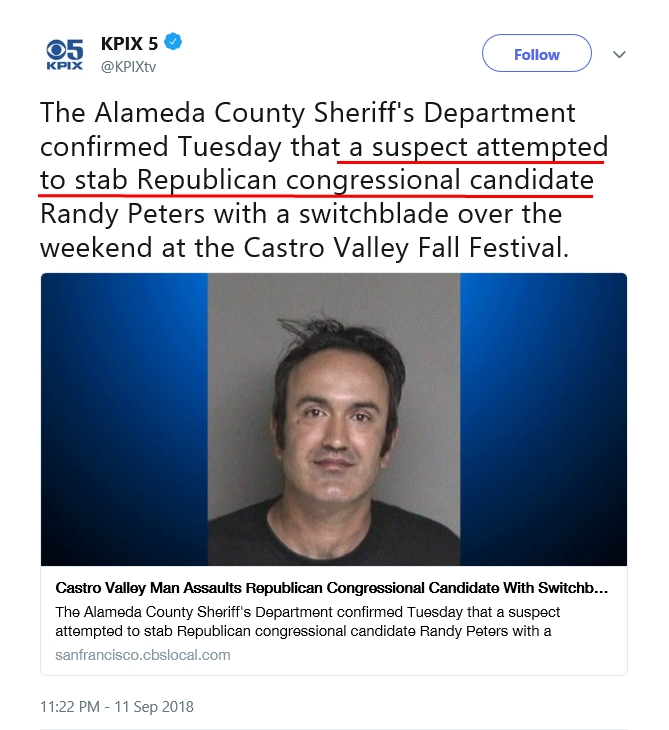 According to witnesses, 35-year-old Castro Valley resident Farzad Fazeli approached Peters at his booth in an aggressive manner and made disparaging, profanity-laced remarks about the Republican party and President Donald Trump.
During the incident, Fazeli allegedly pulled out a switchblade knife and attempted to stab Peters. The knife malfunctioned and the candidate became involved in a physical struggle with Fazeli, according to sheriff's Sgt. Ray Kelly.
I am guessing this has the Bloomberg Opinion Seal of Approval too.
Now that Texas allows the open carry of swords, don't you think people should drop by an event with Robert (AKA Beto, AKA Mr. Cultural Appropriation) O'Rourke with a nice heft Bowie knife on their belts just to see the look on his face?  The Hispanic Corps should bring the rusty machetes out for a spin.
Nah, we don't need to be dicks. Just carry concealed.