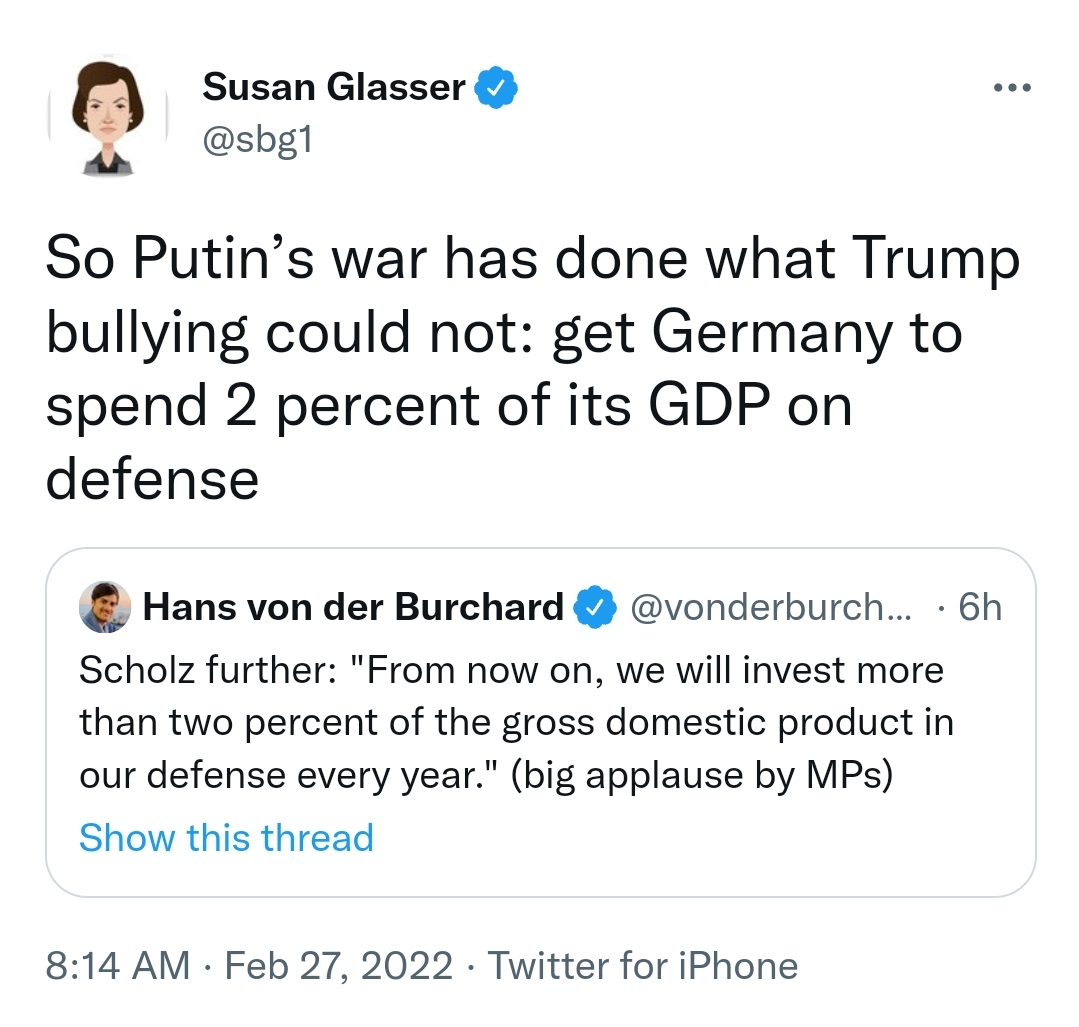 This person is a global affairs analyst for CNN.
Trump wanted Germany to carry it's weight in NATO.
Germany hasn't done that for years on the assumption that Russia wouldn't actually roll tanks into Europe like everyone thought the Soviets would do.
Biden's incompetent bumble-fucking emboldened Putin to roll tanks into Europe.
Germany clenches its asshole in the sudden realization that the US can't be counted on as a counter to Russian expansion and starts spending the defense money it needed to all along.
New Yorker Magazine and CNN writer does the mental gymnastics to look at this and say "Putin got Germany to do what Trump couldn't."
That's like saying "having both feet amputated got the diabetic to do what his doctor had been telling him to do, manage his sugar levels better."
Holy fuck.
The tragedy is that the takes are only going to get worse as they try to reclaim the narrative that this isn't more evidence of how bad Biden is failing at everything.