A Mom doing the official Kroger's Boycott Weekend Groceries-not-guns thing: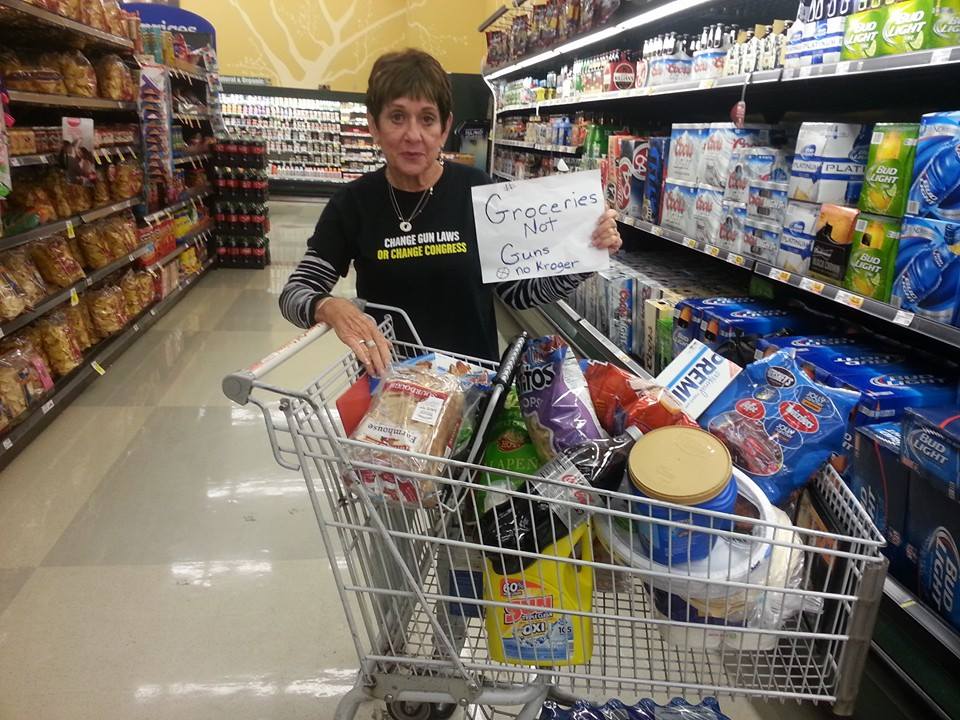 She posted the picture in the Kroger's Facebook page alongside this comment:


Moms Demand Activist with gun control message T-Shirt and sign with gun control hashtag, check. She is boycotting Kroger's by talking to  her local Kroger's manager and buying there.
You guys did notice she is in the beer aisle, right?