The horror!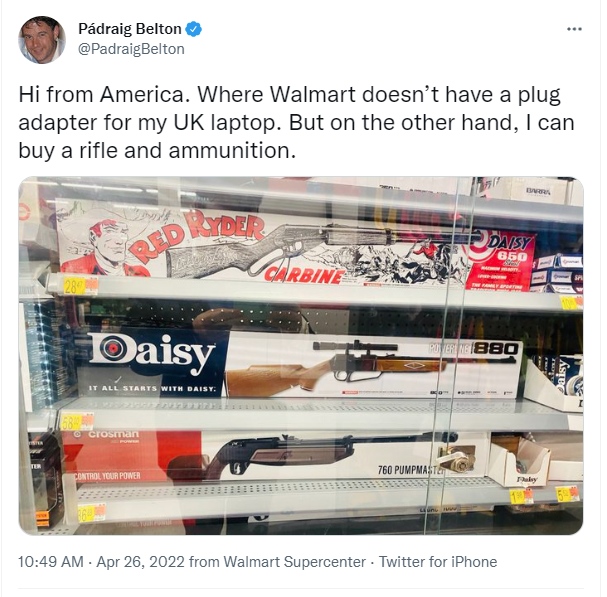 This is the Irishman who embarrassingly does not know the difference between a real gun and a BB gun.
You are a frigging journalist with an operating smartphone, couldn't you have taken a second to Google the damned things in front of you before posting your ignorance? The geotag has him posting from Hallandale Beach Blvd in Broward County, Florida. Do we even tell him one out of every 10 people he is mingling with in the street may be carrying a real firearm?
I bet he is telling his editors that he is behind the lines in dangerous Florida, where DeSantis' lunatics are all over the place wearing MAGA hats and burning crosses in the front yard of the hotel he is staying.
I hope he did not go by kitchenware. He'd have a heart attack at the free displays of silverware just there for the taking without age restrictions or ID checks like back home. (See below)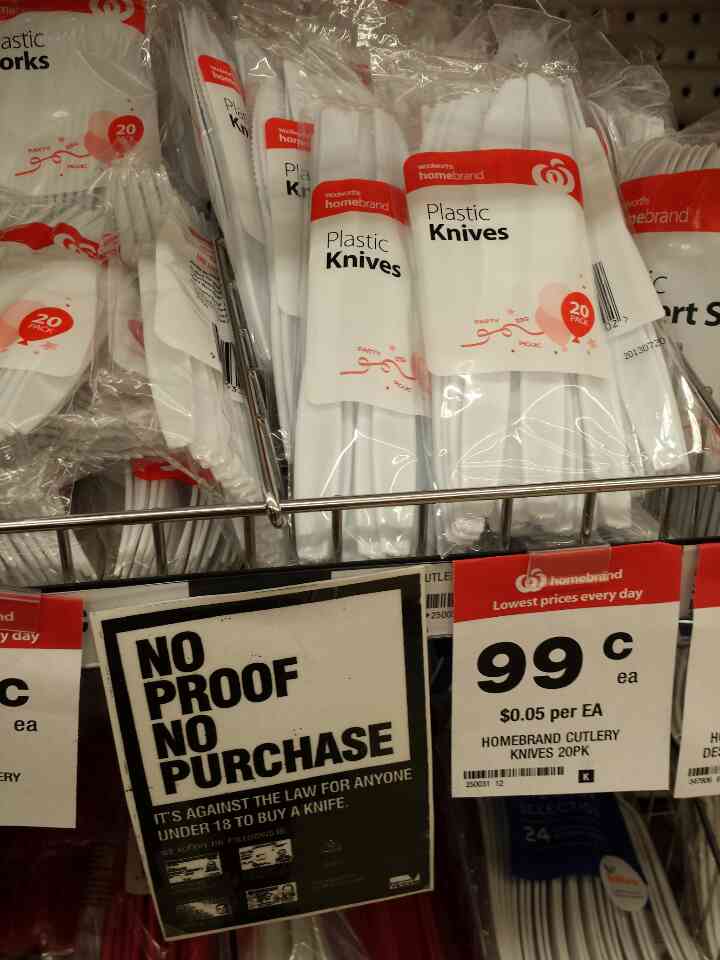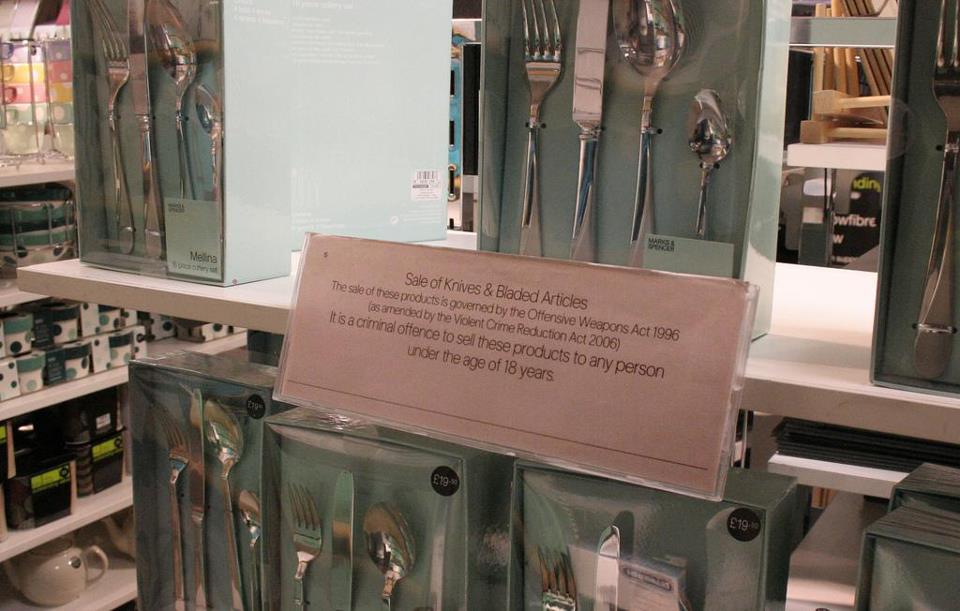 Go home, Paddy. The spirit of the IRA is crying in shame at your presence in America.