It started with this Tweet:
— Smoky ♥️Amy + Beto ? (@IvDio2013) August 17, 2019
Here is the sign: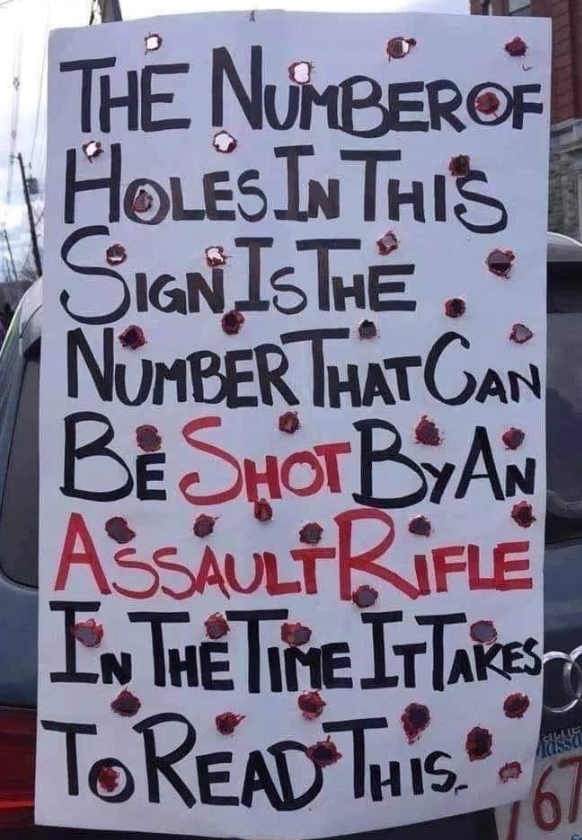 One of the replies was this:
That's an offensive weapon not a defensive weapon. Any gun owner will tell you that an AR is the last thing they reach for in the event of home defense. Smh.

— CryptKeeper (@ADChandra) August 17, 2019
Really?  How many gun owners does this guy know who own AR-15?
Everything about the AR-15, from magazine capacity to low recoil makes it a great defensive weapon, which is why so many get sold.
This guy is spouting off the same bullshit as Joe "two blasts" Biden.
Does anybody who hasn't already made up their minds on this topic believe him?