This is awful.
Champlain Towers luxury condos – Before And After Structure Collapse – Surfside, Miami Beach Area. Was it the result of poor engineering, building code violations, or something else? Too early to know or to rule anything out. Rescue operations ongoing. pic.twitter.com/qichiW6j2E

— 1776 Channel (@1776Channel) June 24, 2021
This what appears to have collapsed from the phots seen online. Daylight will probably give us a more complete view of the disaster.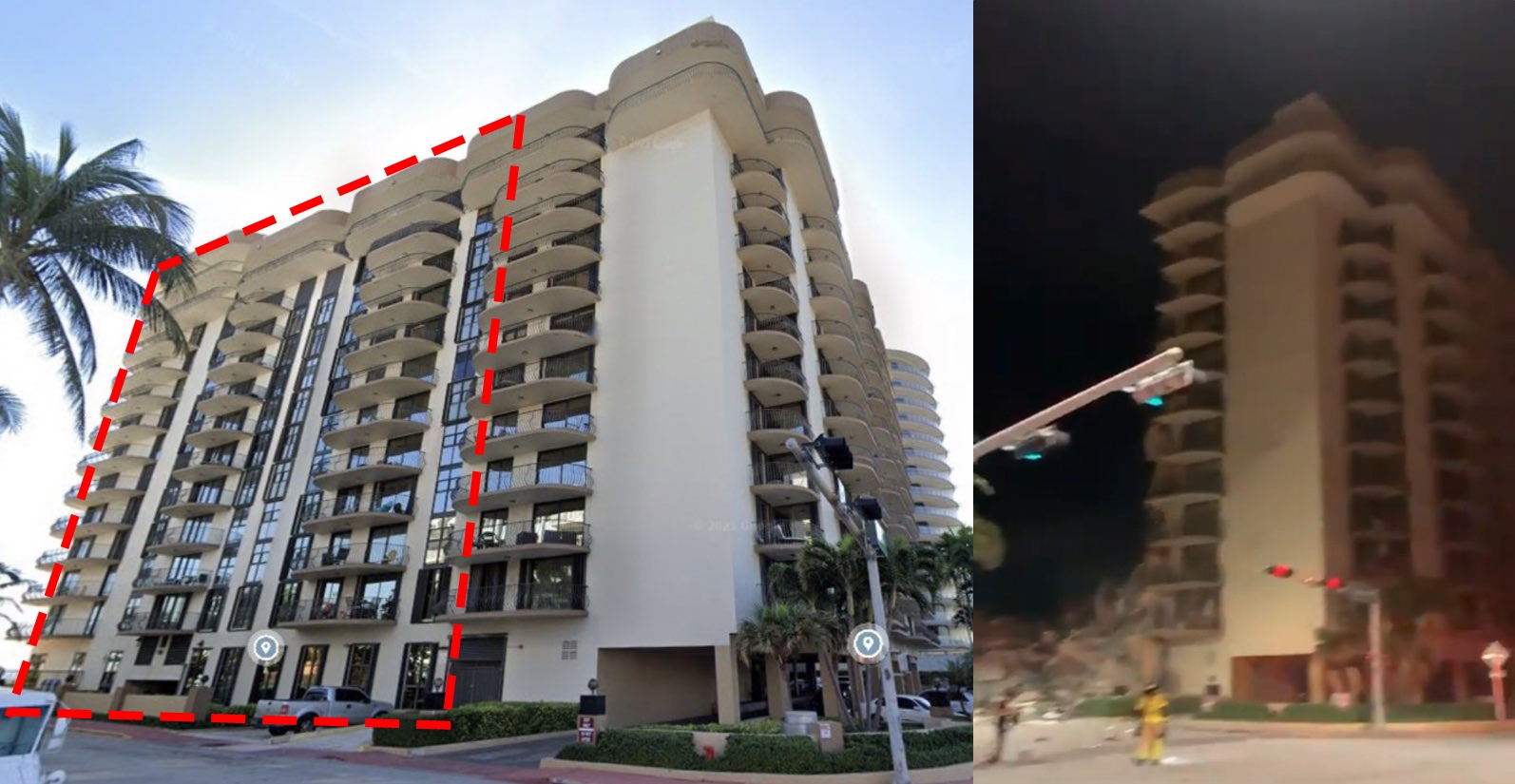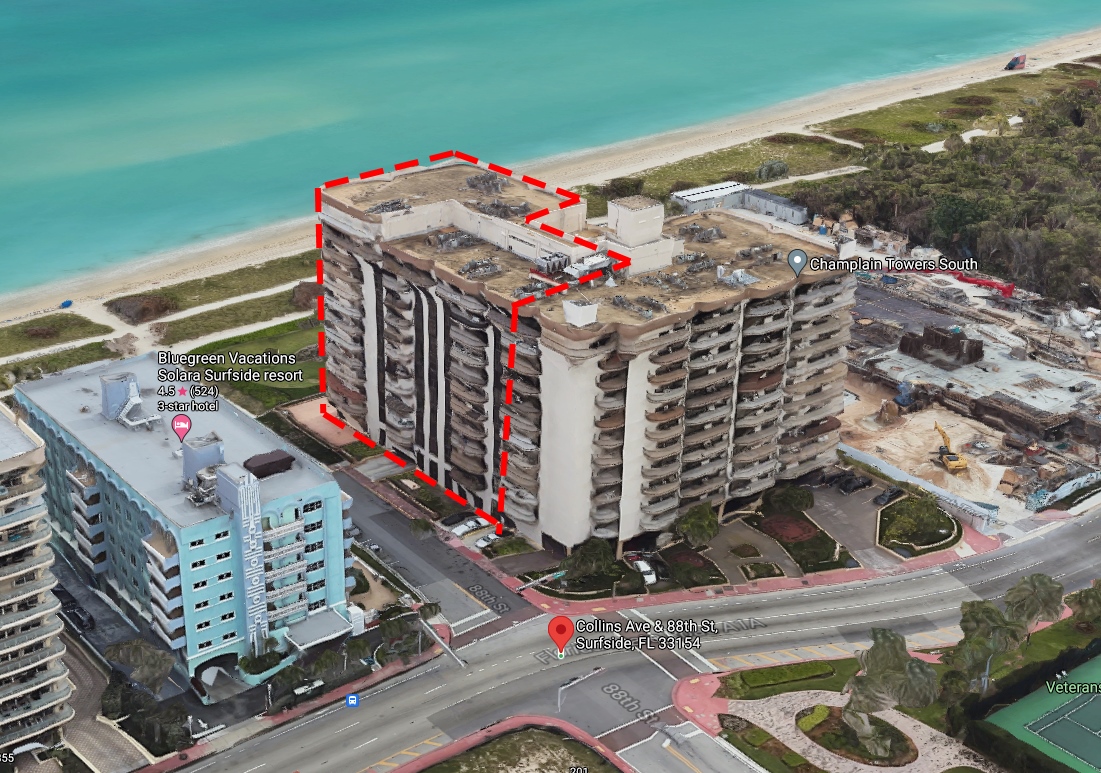 Miami Dade Fire Rescue has over 100 units responding.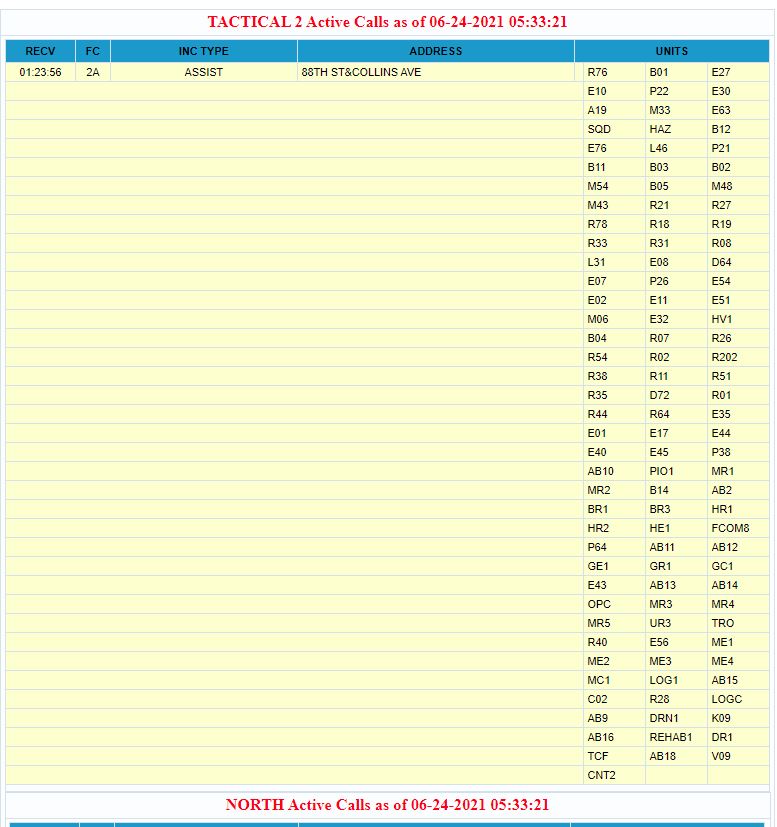 Dear God, let the building be empty for renovations.
---
Daylight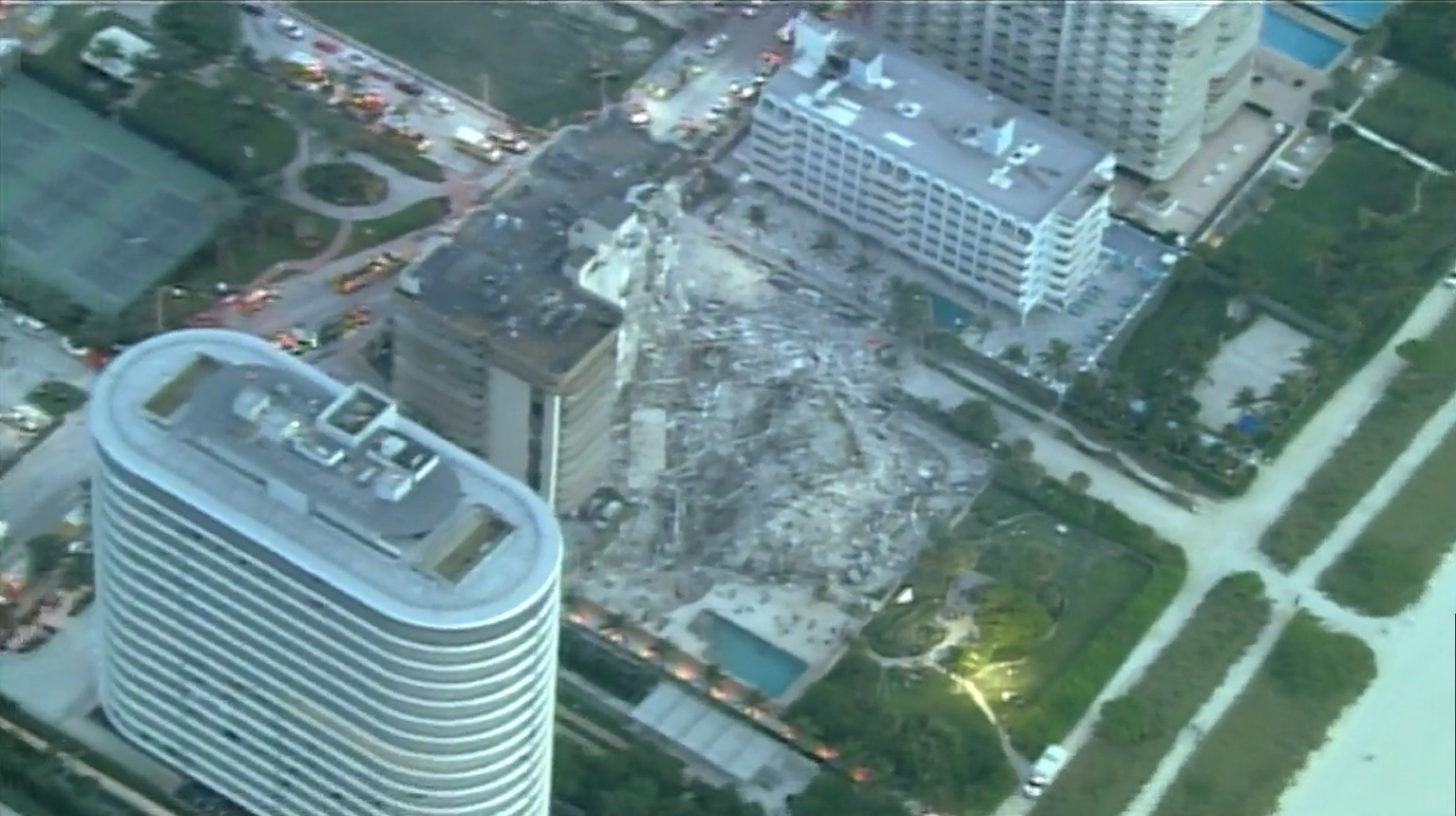 Update 2: Video of the collapse.