This guy is a professor at UC Riverside: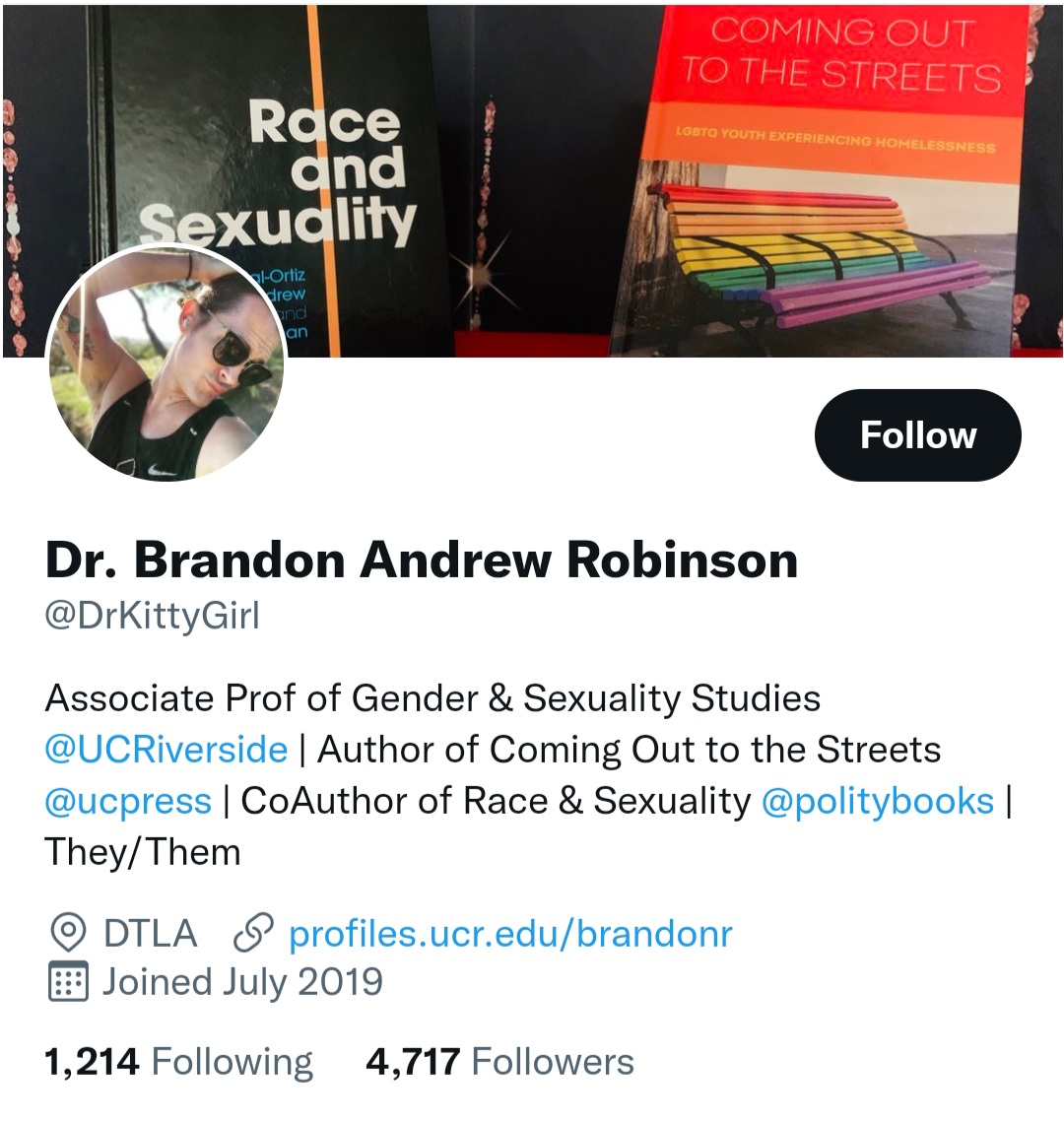 This is his Tweet:
STOP 👏 TEACHING 👏 THAT 👏 SEX 👏 IS 👏 BIOLOGICAL 👏 AND 👏 GENDER 👏 IS 👏 SOCIAL 👏

Sex is also a social construct. We assign meaning to certain things – hormones, chromosomes, genitals – because of dominant gender ideologies. Read Sexing the Body.

Thank you!

— Dr. Brandon Andrew Robinson (@DrKittyGirl) January 5, 2022
This is the biological equivalent of 2+2=5.
This is scientifically and probably false.
This is what a professor is teaching in class.
This man got his PhD at the University of Texas in Austin.
The university system is not teaching science.
It's teaching sexual Lysenkoism based entirely on Leftist, trans-activist political ideology.
We need to purge the universities, burn them down, and start over.