I think that considering only the facts of the trial, a jury wouldn't convict Derek Chauvin of at least the two murder charges and probably not all three.
The thing is, the facts of this trial are drowned out by noise.
Actual Members of Congress are influencing the jury.
Maxine Waters is marching in Brooklyn Center tonight and told people to take to the streets if Chauvin is acquitted pic.twitter.com/RemfvCCLAn

— Jack Posobiec 🇺🇸 (@JackPosobiec) April 18, 2021
Believe your eyes.

Not the defense attorney's lies.

Convict Derek Chauvin.

— Hakeem Jeffries (@RepJeffries) April 19, 2021
There is the threat of riots.
https://twitter.com/disclosetv/status/1379401279345205248
Witness intimidation.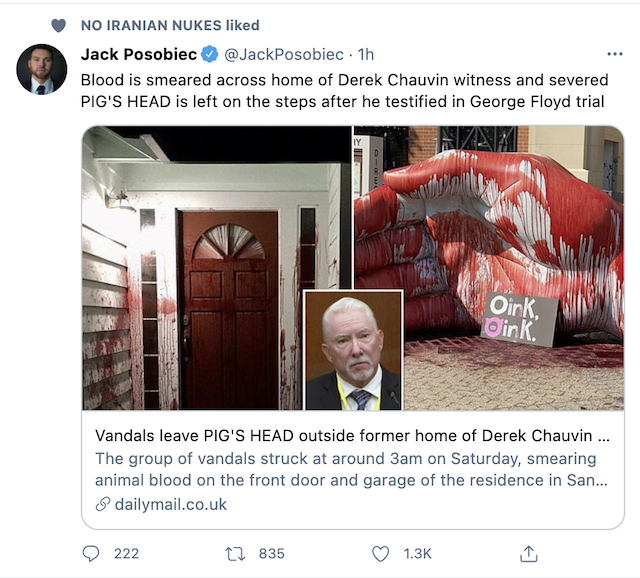 The entire time the jury was not sequestered.
If Chauvin is convinced, what are chances he can appeal that he was not given a fair trial because of the influence on the jury?
I'd like to hear from some lawyers on this.
Update:
The defense brought this up and the judge answered.