Travelers lining up at Rome's Leonardo da Vinci Airport to check in for El Al flights and at nearby TWA and Pan American counters hit the floor when four or five terrorists rushed in at 9:10 a.m. and set off hand grenades. The terrorists then unleashed a barrage of submachine-gun fire. Thirteen people were killed and at least 70 wounded in the Rome attack, which lasted two to three minutes. Three of the dead were terrorists who were slain in a gun battle with security officers. Three people died in the Vienna attack, which started five minutes after the terrorists stormed the Rome airport. Among the dead in Vienna was one terrorist. At least 47 people were wounded.
Source: 16 Die in Terrorist Attacks at Rome, Vienna Airports : 117 Hurt in Raid Aimed at Israelis – latimes
The real question is how the attacks did not happen before? The news item and picture are from the Abu Nidal attack at the airport in Rome on December 27, 1985. Apparently not only we have not learned a damned thing after all the past attacks but we strove it to make it easier with all the TSA Theater Security Checkpoints.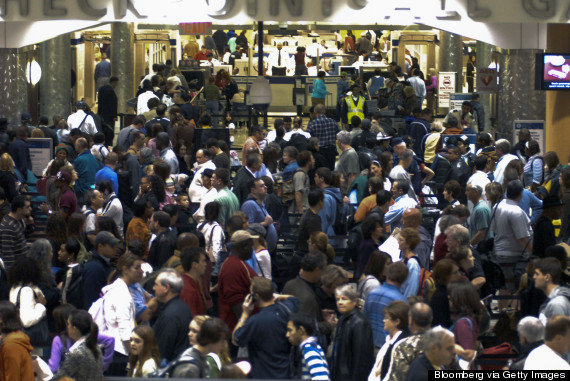 It does not take a genius to imagine the casualty count of a couple of suicide bombers in the middle of this or any crowd at any airport in the US.  But the stupidity will not change until we have a pile of bodies and assorted body parts decorating an airport terminal.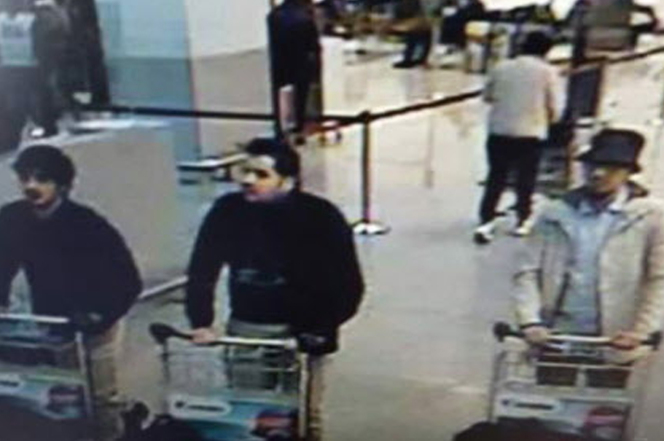 But we must make sure that potentially dangerous people do not gain access to airport terminals like the ones that attacked Brussels, right?
No, that would be racial profiling and CAIR would go on TV to cry racism. Instead, we must watch stupid shit like this being done in the name of "security":