Can't stop the signal: 3D AR Lower viewer, very cool. Another place to download the blueprints. (Being updated with more locations)
Click here to download the 3D Guns blueprint files.
Click here and play with the CAD file.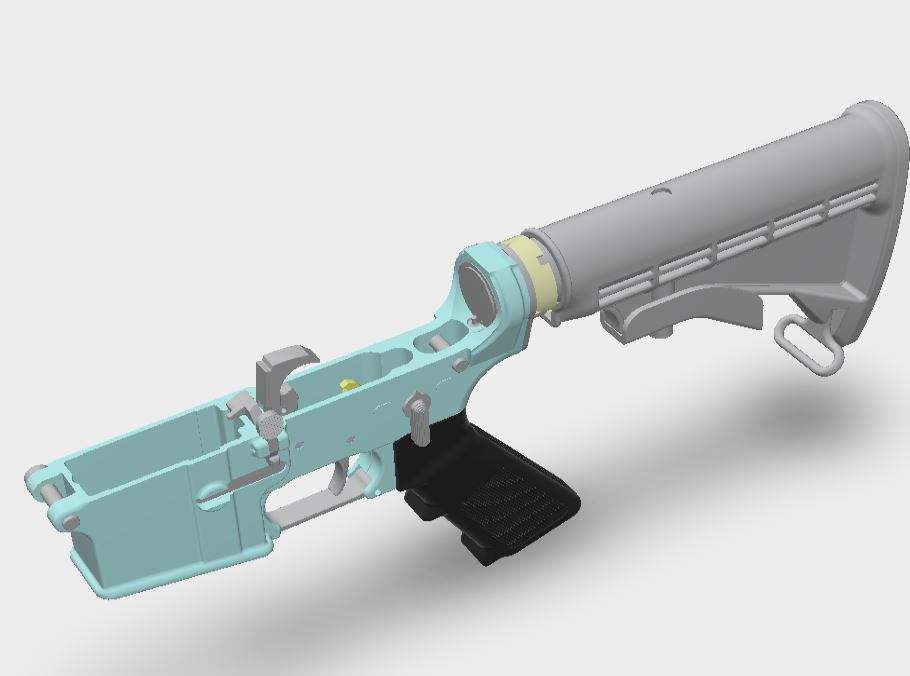 Can't stop the signal.
UPDATE:
More downloading locations. I cannot ascertain purity so you DL at your own risk.
`