I am all for empowering women. From the point of view of the pure male chauvinistic pig, I think strong women are sexy as hell (24 years with my lovely wife should be an indicator) and from the point of view of sheer laziness, I like the idea of not having to drag a woman alongside the supplies, weapons, ammo and hear her complain she forgot her make up case. I just hate whiny I-am-a-victim-pity-me women.
So, I am all for women to learn to defend themselves and to take any and all classes on any self defense thing out there; the more & better tools, the more independent she will be. So, Why in God's good graces will anybody come up with certified bullshit like this?
Gardner says your cell phone is the best weapon because you can hit someone in a sensitive area such as their neck or throat. You can even take a photograph of that person who is being violent to you.
Debbie Gardner is the Survive Institute's co-founder…or some crap like that. Allegedly she was a cop and I assume that she was issued some sort of communications device in lieu of sidearm as she patrolled the streets and used it successfully against bad guys in order for her to say that a cell phone is the best weapon.
This is irresponsible training. You cannot text to death anybody when your life is at stake. Maybe back at the beginning of the cell phone era when we had huge suckers like the old Motorola Brick, but you really think a petite woman with an IPhone is going to defeat a 250lbs attacker bent on evil? There is no app for that.
Yes, teach as much as you can on any and all the options. But do not dare to guarantee that the best weapon in your purse is a flimsy cell phone when you know damn well that keeping distance from an attacker is anybody's best chance and a firearm provides the opportunity to do that with the added benefits serve as a not-so gentle reminder to the attacker that actions will have serious consequences and delivering such consequences if the attacker pays no heed to the obvious warning.
Spare me of the Politically Correct Bullshit Training.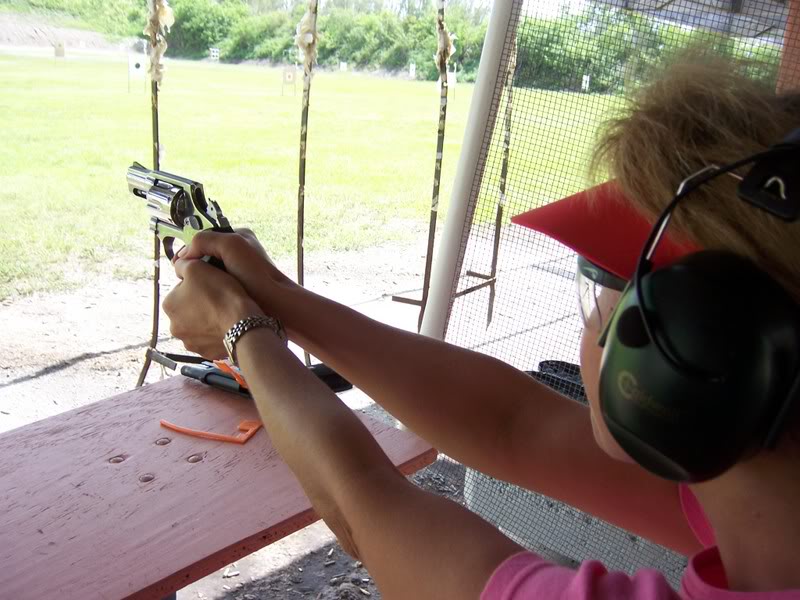 PS: I am not even going deep to comment on the "take a photograph of that person who is being violent to you." That sounds like "We would appreciate that you should have some sort of evidence with you when we find your corpse."