A few years ago the Chicago Dyke March kicked out some lesbians who were carrying Pride flags with the Star of David on them.
That was 2017 and there was some introspection about how that might be anti-Semitic and not a good look for the march.
How things change in four short years.
It's 2021 and the Chicago Dyke March actually posted this flyer: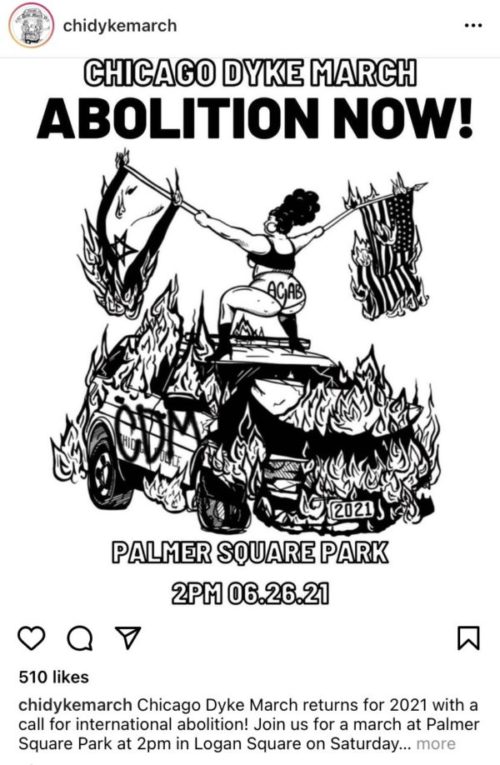 A fat Black lesbian on top of a burning cop car holding a burning American Flag and Israeli Flag.
This is the state of the current American Left.  It is more radical and aggressive than ever and it is not hiding it anymore.
An event which is supposed to be about lesbian pride is violently anti-Cop, anti-America, and anti-Israel.
And why anti-Israel?  It's the zenith of intersectionalism.  Lesbians should have no reason to hate Israel, the only LGBT-tolerant nation in the region.  But that is Leftism.  It hates the Jews and so to be a good leftist, you must hate whomever Leftism hates.  Hate and the desire to stamp the boot in the faces of those you hate is the unifying principle.
To be a proud lesbian in Chicago means to want to burn cop cars, destroy America, and commit genocide against the Jews.