Removing the duty to retreat and allowing the use of deadly force as a first option…makes killing easier. And look at which killings are being justified much more often. Allowing someone to kill someone when they fear being beaten up is a mistake. https://t.co/hcoYmBosOR

— Christopher C. Cuomo (@ChrisCuomo) November 26, 2021
Duty to retreat…duty to exhaust non-lethal measures…matters. These laws reward people who get themselves into trouble they can't handle. Even rittenhouse says he would do things differently if he could. https://t.co/cFY7AMQy4E

— Christopher C. Cuomo (@ChrisCuomo) November 26, 2021
Seems like someone was a fan of The Gulag Archipelago.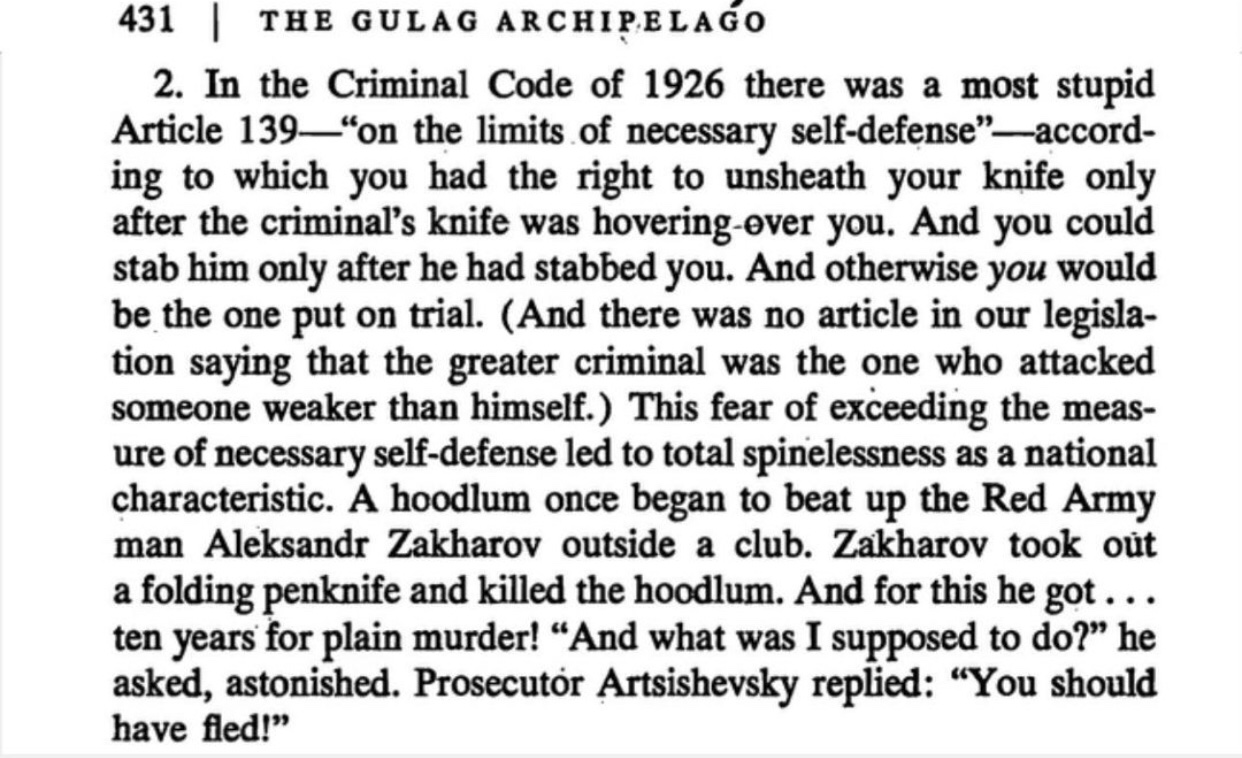 Solzhenitsyn was not supposed to be an inspiration, his books were a warning.
Keep on mind that Kyle Rittenhouse, who Cuomo talking about, did run away and was struck in the back and fell, which is why he defended himself with his gun.
Whatever standard Cuomo wants is beyond reasonable.
But it makes sense why he wants it his way.  Both he and his brother are grab-assers.  The last thing a man who likes to commit sexual assault wants is strong self defense laws.